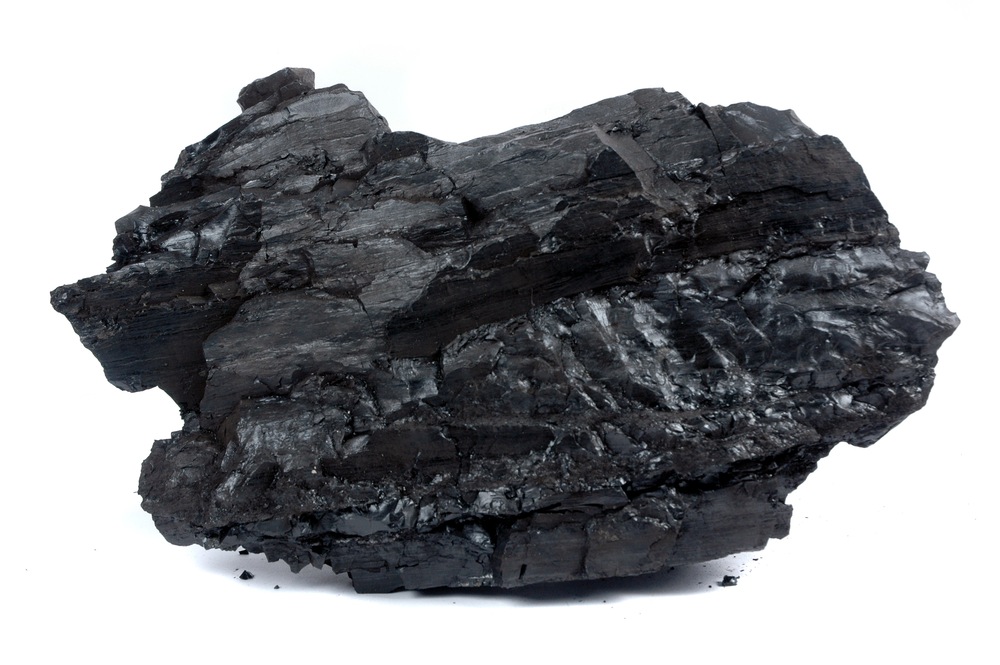 Overview.
As Christians we are all given the commission to "make disciples of all nations…" (Matt 28). At our Sunday gatherings we give a snapshot of 5 nations each week that we then continue to pray for over the following week. The snapshot helps to highlight area's that need prayer and give some insight into these nations - some of which fly below our radar.
One of the key factors we look into is whether there are any unreached or bible-less people groups within that nation. We support Wycliffe Bible Translators' "Vision 2025" which seeks to provide a translation for the nearly 1900 bible-less people groups (200 million people). (For more info on what we're doing with Wycliffe NZ and abroad check out www.v2025.com)

The definition of "Unreached" is: There is no indigenous community of believing Christians with adequate numbers and resources to evangelize their people. (according to the Joshua Project). A Bible-less people group is a people group with nothing of the bible translated in their heart language. It is possible for a people group to have the Bible readily available and remain unreached, likewise it is possible for a people group to be considered reached without having access to the Bible in their heart language.

Heart language translations are important because while it is possible to accept the gospel without one and even be discipled, God's heart is that he could speak to all believers through his Word in their heart language. This is made evident in Act's 2 at Pentecost when God gave his disciples the gift of tongues in order to witness to the Jews of many nations there that day. "And there were dwelling at Jerusalem Jews, devout men, out of every nation under heaven. Now when this was noised abroad, the multitude came together, and were confounded, because that every man heard them speak in his own language. And they were all amazed and marveled, saying one to another, 'Behold, are not all these which speak Galilaeans? And how hear we every man in our own tongue, wherein we were born? Parthians, Medes, Elamites, dwellers in Mesopotamia, Judaea, Cappadocia, Pontus, Asia, Phrygia, Pamphylia, Egypt, parts of Libya about Cyrene, Rome, Jews and proselytes, Cretes, and Arabians, we do hear them speak in our tongues the wonderful works of God." (Acts 2:5-11). God poured out his spirit in such a way as to witness to each person there in their own heart language, and around 3000 responded!
We'd love for you to join us in being a house of prayer for the nations and have included our current snapshot's below (which will be edited weekly to include the new nations we've looked at that week).

Sources: Joshua Project, Wycliffe Global Alliance, List of countries by literacy rate, Wikipedia, United Nations
Note: Due to conflicting information via various sources online, we have made every effort to present the most accurate/up-to-date information possible. Please let us know if you notice any inaccuracies which we will remedy.
Afghanistan
(Officially the Islamic Republic of Afghanistan)
South/Central Asia
President: Ashraf Ghani
Population: 32,305,000
People Groups: 77
Unreached People Groups: 72
Unreached Population: 32,287,000
Literacy Rate: 38.2%
Largest Religion: Islam (99.8%)
Official Language/s: Pashto & Dari

Translation Progress:
Living Languages: 39
No Scripture: 27
Scripture portions: 6
New Testaments: 2
Full Bible: 4

Albania
(Officially the Republic of Albania)
Southeastern Europe
President: Ilir Meta
Prime Minister: Edi Rama
Population: 3,188,000
People Groups: 16
Unreached People Groups: 4
Unreached Population: 45,000
Literacy Rate: 98.4%
Largest Religion: Islam (67.9%)
Official Language/s: Albanian

Translation Progress:
Living Languages: 11
No scripture: 1
Scripture Portions: 1
New Testaments: 2
Full Bible: 7
Algeria
(Officially the Peoples Democratic Republic of Algeria)
North Africa
President: Abdelaziz Bouteflika
Prime Minister: Ahmed Ouyahia
Population: 39,676,000
People Groups: 40
Unreached People Groups: 35
Unreached Population: 34,147,000
Literacy Rate: 87.2%
Largest Religion: Islam (95.1%)
Official Language/s: Arabic

Translation Progress:
Living Languages: 21
No Scripture: 11
Scripture Portions: 2
New Testaments: 4
Full Bibles: 4
American Samoa
South Pacific
Head of State: Donald Trump
Governor: Lolo Matalasi Moliga
Population: 60,000
People Groups: 9
Unreached People Groups: 1
Unreached Population: 1,100
Literacy Rate: 97%
Largest Religion: Christianity (95.4%)
Official Language/s: Samoan & English

Translation Progress:
Living Languages: 6
No Scripture: 0
Scripture Portions: 1
New Testaments: 0
Full Bibles: 5

Andorra
(Officially the Principality of Andorra)
Southwestern Europe
Co-Princes: Joan Enric Vives Sicília & Emmanuel Macron
Prime Minister: Lluís Rubio
Population: 73,000
People Groups: 10
Unreached People Groups: 2
Unreached Population: 1,000
Literacy Rate: 100%
Largest Religion: Christianity (90.5%)
Official Language/s: Catalan
Translation Progress:
Living Languages: 5
No Scripture: 0
Scripture Portions: 0
New Testaments: 0
Full Bibles: 5

Angola
Southern Africa
President: João Manuel Gonçalves Lourenço
Population: 22,211,000
People Groups: 59
Unreached People Groups: 1
Unreached Population: 1,800
Literacy Rate: 87%
Largest Religion: Christianity (92.4%)
Official Language/s: Portuguese
Translation Progress:
Living Languages: 37
No Scripture: 8
Scripture Portions: 11
New Testaments: 6
Full Bibles: 12
Anguilla
Caribbean
Monarch: Elizabeth II
Governor: Tim Foy
Population: 14,000
People Groups: 5
Unreached People Groups: 0
Unreached Population: 0
Largest Religion: Christianity (90.6%)
Official Language/s: English

Translation Progress:
Living Languages: 2
No Scripture: 1
Scripture Portions: 0
New Testaments: 0
Full Bibles: 1

Antigua and Barbuda
Caribbean
Prime Minister: Gaston Browne
Population: 90,000
People Groups: 5
Unreached People Groups: 0
Unreached Population: 0
Literacy Rate: 98.4%
Largest Religion: Christianity (92.9%)
Official Language/s: English

Translation Progress:
Living Languages: 5
No Scripture: 1
Scripture Portions: 1
New Testaments: 0
Full Bibles: 3

Argentina
South America
President: Mauricio Macri
Population: 41,716,000
People Groups: 84
Unreached People Groups: 2
Unreached Population: 182,000
Literacy Rate: 98%
Largest Religion: Christianity (92.8%)
Official Language/s: Spanish

Translation Progress:
Living Languages: 37
No Scripture: 3
Scripture Portions: 5
New Testaments: 8
Full Bibles: 21

Armenia
Western Asia (South Caucasus region of Eurasia)
President: Serzh Sargsyan
Population: 2,970,000
People Groups: 17
Unreached People Groups: 5
Unreached Population: 52,000
Literacy Rate: 99.7%
Largest Religion: Christianity (94.2%)
Official Language/s: Armenian

Translation Progress:
Living Languages: 12
No Scripture: 2
Scripture Portions: 0
New Testaments: 2
Full Bible: 8
Aruba
South America (On the coast, north of Venezuela)
Prime Minister: Mike Eman
Population: 101,000
People Groups: 9
Unreached People Groups: 0
Unreached Population: 0
Literacy Rate: 97.5%
Largest Religion: Christianity (95.5%)
Official Language/s: Dutch & Papiamento

Translation Progress:
Living Languages: 6
No Scripture: 1
Scripture Portions: 0
New Testaments: 0
Full Bibles: 5

Ascension Island
South Atlantic (sits about halfway between the coast of South America and the coast of Africa)
Part of the British overseas territory of Saint Helena, Ascension and Tristan da Cunha
Governor: Lisa Phillips
Population: 880
People Groups: 0
Unreached People Groups: 0
Unreached Population: 0
Religion: No Information Available
Official Language/s: English

Translation Progress: No Information Available

Australia
(Officially the Commonwealth of Australia)
Oceania
Prime Minister: Scott Morrison
Population: 22,927,000
People Groups: 175
Unreached People Groups: 18
Unreached Population: 681,000
Literacy Rate: 96%
Largest Religion: Christianity (54.6%)
Official Language/s: None (National Language is English)

Translation Progress:
Living Languages: 220
No Scripture: 144
Scripture Portions: 28
New Testaments: 14
Full Bibles: 32

Austria
Europe
President: Alexander Van der Bellen
Population: 8,354,000
People Groups: 42
Unreached People Groups: 8
Unreached Population: 331,000
Literacy Rate: 98%
Largest Religion: Christianity (83.4%)
Official Language/s: German

Translation Progress:
Living Languages: 22
No Scripture: 3
Scripture Portions: 1
New Testaments: 2
Full Bibles: 16

Azerbaijan
Middle East
President: Ilham Aliyev
Prime Minister: Novruz Mammadov
Population: 9,441,000
People Groups: 39
Unreached People Groups: 24
Unreached Population: 9,123,000
Literacy Rate: 99.8
Largest Religion: Islam (84.8%)
Official Language/s: Azerbaijani

Translation Progress
Living Languages: 37
No Scripture: 9
Scripture Portions: 7
New Testament: 6
Full Bible: 14
Bahamas
Island country of the Lucayan Archipelago
Monarch: Elizabeth II
Prime Minister: Hubert Minnis
Population: 373,000
People Groups: 9
Unreached People Groups: 0
Unreached Population: 0
Literacy Rate: 95.6%
Largest Religion: Christianity (94.5%)
Official Language/s: English
Translation Progress:
Living Languages: 5
No Scripture: 1
Scripture Portions: 0
New Testaments: 0
Full Bibles: 4

Bahrain
(Officially the Kingdom of Bahrain)
Persian Gulf
King: Hamad bin Isa Al Khalifa
Prime Minister: Khalifa bin Salman Al Khalifa
Population: 1,331,000
People Groups: 17
Unreached People Groups: 8
Unreached Population: 1,039,000
Literacy Rate: 94.6%
Largest Religion: Islam (83.8%)
Official Language/s: Arabic
Translation Progress:
Living Languages: 12
No Scripture: 3
Scripture Portions: 0
New Testaments: 0
Full Bibles: 9

Bangladesh
(Officially the Peoples republic of Bangladesh)
South Asia
President: Abdul Hamid
Prime Minister: Sheikh Hasina
Population: 158,291,000
People Groups: 329
Unreached People Groups: 295
Unreached Population: 156,209,000
Literacy Rate: 57.7%
Largest Religion: Islam (88.6%)
Official Language/s: Bengali

Translation Progress:
Living Languages: 46
No Scripture: 18
Scripture Portions: 4
New Testaments: 6
Full Bibles: 18

Barbados
Caribbean
Monarch: Elizabeth II
Prime Minister: Mia Mottley
Population: 280,000
People Groups: 5
Unreached People Groups: 1
Unreached Population: 4,000
Literacy Rate: 99.7%
Largest Religion: Christianity (92.6%)
Official Language/s: English
Translation Progress:
Living Languages: 3
No Scripture: 1
Scripture Portions: 0
New Testaments: 0
Full Bibles: 2

Belarus
(Officially the Republic of Belarus)
Eastern Europe
President: Alexander Lukashenko
Prime Minister: Sergey Rumas
Population: 9,251,000
People Groups: 27
Unreached People Groups: 5
Unreached Population: 31,000
Literacy Rate: 99.6%
Largest Religion: Christianity (69.4%)
Official Language/s: Belarusian & Russian

Translation Progress:
Living Languages: 11
No Scripture: 0
Scripture Portions: 0
New Testaments: 3
Full Bibles: 8

Belgium
(Officially the Kingdom of Belgium)
Western Europe
King: Philippe
Prime Minister: Charles Michel
Population: 10,955,000
People Groups: 42
Unreached People Groups: 14
Unreached Population: 417,000
Literacy Rate: 99%
Largest Religion: Christianity (66.6%)
Official Language/s: Dutch, French & German

Translation Progress:
Living Languages: 31
No Scripture: 4
Scripture Portions: 6
New Testaments: 6
Full Bibles: 15

Belize
Central America
Queen: Elizabeth II
Prime Minister: Dean Barrow
Population: 308,000
People Groups: 13
Unreached People Groups: 1
Unreached Population: 3,000
Literacy Rate: 79.7%
Largest Religion: Christianity (85.7%)
Official Language/s: English

Translation Progress:
Living Languages: 15
No Scripture: 0
Scripture Portions: 1
New Testaments: 2
Full Bibles: 12

Benin
(Officially the Republic of Benin)
West Africa
President: Patrice Talon
Population: 10,641,000
People Groups: 65
Unreached People Groups: 14
Unreached Population: 1, 893,000
Literacy Rate: 42.4%
Largest Religion: Christianity (31.7%)
Official Language/s: French

Translation Progress:
Living Languages: 56
No Scripture: 23
Scripture Portions: 9
New Testaments: 10
Full Bibles: 14

Bermuda
British Territory in North Atlantic Ocean
Queen: Elizabeth II
Premier: John Rankin
Population: 64,000
People Groups: 7
Unreached People Groups: 0
Unreached Population: 0
Literacy Rate: 98%
Largest Religion: Christianity (91.7%)
Official Language/s: English

Translation Progress:
Living Languages: 3
No Scripture: 0
Scripture Portions: 0
New Testaments: 0
Full Bibles: 3

Bhutan
(Officially the Kingdom of Bhutan)
South Asia
King: Jigme Khesar Namgyel Wangchuck
Prime Minister: Lotay Tshering
Population: 704,000
People Groups: 78
Unreached People Groups: 73
Unreached Population: 692,000
Literacy Rate: 52.8%
Largest Religion: Buddhism (85.5%)
Official Language/s: Dzongkha

Translation Progress:
Living Languages: 33
No Scripture: 16
Scripture Portions: 3
New Testaments: 6
Full Bibles: 8
Bolivia
(Officially the Plurinational state of Bolivia)
South America
President: Evo Morales
Population: 10,963,000
People Groups: 44
Unreached People Groups: 2
Unreached Population: 2,800
Literacy Rate: 91.2%
Largest Religion: Christianity (92.8%)
Official language/s: Spanish, Quechua, Aymara, Guarani, and 33 other native languages

Translation Progress:
Living Languages: 44
No Scripture: 10
Scripture Portions: 6
New Testaments: 19
Full Bibles: 9

Bosnia and Herzegovina
Southeastern Europe
High Representative: Valentin Inzko

Population: 3,759,000
People Groups: 18
Unreached People Groups: 2
Unreached Population: 2,130,000
Literacy Rate: 99.4%
Largest Religion: Islam (55.2%)
Official Language/s: Bosnian, Croatian, Serbian

Translation Progress:
Living Languages: 8
No Scripture: 0
Scripture Portions: 1
New Testaments: 1
Full Bibles: 6

Botswana
(Officially the Republic of Botswana)
Southern Africa
President: Mokgweetsi Masisi
Population: 2,018,000
People Groups: 48
Unreached People Groups: 0
Unreached Population: 0
Literacy Rate: 85.1%
Largest Religion: Christianity (66.3%)
Official Language/s: English, Setswana

Translation Progress:
Living Languages: 38
No Scripture: 12
Scripture Portions: 4
New Testaments: 6
Full Bibles: 16

Brazil
(Officially the Federative Republic of Brazil)
South America
President: Michel Temer
Population: 201,488,000
People Groups: 308
Unreached People Groups: 29
Unreached Population: 114,000
Literacy Rate: 95.8%
Largest Religion: Christianity (89.8%)
Official language/s: Portuguese

Translation Progress:
Living Languages: 190
No Scripture: 86
Scripture Portions: 24
New Testaments: 63
Full Bibles: 17

British Indian Ocean Territory (BIOT)
Indian Ocean (Halfway between Tanzania & Indonesia)
Monarch: Elizabeth II
Governor: Ben Merrick
Population: 3,800
People Groups: 2
Unreached People Groups: 0
Unreached Population: 0
Literacy Rate: Not Available
Largest Religion: Christianity (76.4%)
Official Language/s: English

Translation Progress:
Living Languages: 1
No Scripture: 0
Scripture Portions: 0
New Testaments: 0
Full Bible: 1

British Virgin Islands
Caribbean
Monarch: Elizabeth II
Governor: Augustus Juspert
Population: 29,000
People Groups: 4
Unreached People Groups: 0
Unreached Population: 0
Literacy Rate: 97.8%
Largest Religion: Christianity (90.7%)
Official language/s: English
Translation Progress:
Living Languages: 2
No Scripture: 1
Scripture Portions: 0
New Testaments: 0
Full Bibles: 1

Brunei Darussalam
(Officially the Nation of Brunei, Abode of Peace)
Southeast Asia (On island of Borneo)
Sultan: Hassanal Bolkiah
Population: 420,000
People Groups: 24
Unreached People Groups: 7
Unreached Population: 232,000
Literacy Rate: 95.4%
Largest Religion: Islam (66.1%)
Official Language/s: Malay

Translation Progress:
Living Languages: 17
No Scripture: 4
Scripture Portions: 1
New Testaments: 1
Full Bibles: 11
Bulgaria
(Officially the Republic of Bulgaria)
Southeastern Europe
President: Rumen Radev
Prime Minister: Boyko Borisov
Population: 7,115,000
People Groups: 28
Unreached People Groups: 7
Unreached Population: 655,000
Literacy Rate: 98.4%
Largest Religion: Christianity (70.8%)
Official Language/s: Bulgarian
Translation Progress:
Living Languages: 20
No Scripture: 3
Scripture Portions: 1
New Testaments: 5
Full Bibles: 11

Burkina Faso
West Africa
President: Roch Marc Christian Kaboré
Prime Minister: Paul Kaba Thieba
Population: 17,547,000
People Groups: 79
Unreached People Groups: 28
Unreached Population: 4,364,000
Literacy Rate: 28.7%
Largest Religion: Islam (52.1%)
Official Language: French
Translation Progress:
Living Languages: 70
No Scripture: 25
Scripture Portions: 19
New Testaments: 15
Full Bibles: 11

Burundi
(Officially the Republic of Burundi)
East Africa
President: Pierre Nkurunziza
Population: 10,420,000
People Groups: 12
Unreached People Groups: 3
Unreached Population: 17,000
Literacy Rate: 67.2%
Largest Religion: Christianity (92.6%)
Official Language: Rundi

Translation Progress:
Living Languages: 4
No Scripture: 0
Scripture Portions: 0
New Testaments: 0
Full Bibles: 4

Cambodia
(Officially the Kingdom of Cambodia)
Asia
Monarch: Norodom Sihamoni
Prime Minister: Hun Sen
Population: 10,641,000
People Groups: 65
Unreached People Groups: 14
Unreached Population: 1, 893,000
Literacy Rate: 42.4%
Largest Religion: Buddhism (95%)
Official Language: Khmer

Translation Progress:
Living Languages: 27
No Scripture: 11
Scripture Portions: 3
New Testaments: 2
Full Bibles: 11

Cameroon
(Officially the Republic of Cameroon)
Central Africa
President: Paul Biya
Prime Minister: Philémon Yang
Population: 22,616,000
People Groups: 290
Unreached People Groups: 15
Unreached Population: 3,202,000
Literacy Rate: 71.3%
Largest Religion: Christianity (53.4%)
Official Language: French & English

Translation Progress:
Living Languages: 276
No Scripture: 141
Scripture Portions: 53
New Testaments: 61
Full Bibles: 21

Canada
North America
Monarch: Elizabeth II
Prime Minister: Justin Trudeau
Population: 34,470,000
People Groups: 247
Unreached People Groups: 45
Unreached Population: 2,158,000
Literacy Rate: 99%
Largest Religion: Christianity (72.1%)
Official Language/s: English & French
Translation Progress:
Living Languages: 176
No Scripture: 40
Scripture Portions: 28
New Testaments: 24
Full Bibles: 84

Cape Verde
(Officially the Republic of Cabo Verde)
Atlantic Ocean off coast of West Africa
President: Jorge Carlos Fonseca
Prime Minister: Ulisses Correia e Silva
Population: 521,000
People Groups: 6
Unreached People Groups: 0
Unreached Population: 0
Literacy Rate: 84.9%
Largest Religion: Christianity (94.5%)
Official Language/s: Portuguese

Translation Progress:
Living Languages: 3
No Scripture: 0
Scripture Portions: 1
New Testaments: 0
Full Bibles: 2

Cayman Islands
Caribbean (British Territory)
Monarch: Elizabeth II
Governor: Jason Georgiadis
Population: 57,000
People Groups: 9
Unreached People Groups: 0
Unreached Population: 0
Literacy Rate: 98.9%
Largest Religion: Christianity (81.8%)
Official language/s: English

Translation Progress:
Living Languages: 3
No Scripture: 0
Scripture Portions: 0
New Testaments: 0
Full Bibles: 3

Central African Republic
Central Africa
President: Faustin-Archange Touadéra
Prime Minister: Simplice Sarandji
Population: 4, 695, 000
People Groups: 85
Unreached People Groups: 7
Unreached Population: 462,000
Literacy Rate: 56.6%
Largest Religion: Christianity (73.9%)
Official Language/s: French & Sango

Translation Progress:
Living Languages: 82
No Scripture: 53
Scripture Portions: 7
New Testaments: 12
Full Bibles: 10

Chad
(Officially the Republic of Chad)
Central Africa
President: Idriss Déby
Prime Minister: Albert Pahimi Padacké
Population: 12,206,000
People Groups: 139
Unreached People Groups: 72
Unreached Population: 6,665,000
Literacy Rate: 35.4%
Largest Religion: Islam (54.5%)
Official Language/s: French & Arabic

Translation Progress:
Living Languages: 132
No Scripture: 77
Scripture Portions: 14
New Testaments: 28
Full Bibles: 13

Chile
(Officially the Republic of Chile)
South America
President: Michelle Bachelet
Population: 17,707,000
People Groups: 26
Unreached People Groups: 2
Unreached Population: 22,000
Literacy Rate: 98.6%
Largest Religion: Christianity (88.1%)
Official Language/s: Spanish

Translation Progress:
Living Languages: 16
No Scripture: 5
Scripture Portions: 2
New Testaments: 2
Full Bibles: 7

China
(Officially the Peoples Republic of China)
Asia
President: Xi Jinping
Population: 1,371,455,000
People Groups: 549
Unreached People Groups: 456
Unreached Population: 184.759.000
Literacy Rate: 95.1%
Largest Religion: Non-Religious (44.8)
Official Language/s: Standard Chinese
Translation Progress:
Living Languages: 302
No Scripture: 229
Scripture Portions: 18
New Testaments: 18
Full Bibles: 35

Colombia
(Officially the Republic of Colombia)
South America
President: Juan Manuel Santos
Population: 49,123,000
People Groups: 111
Unreached People Groups: 6
Unreached Population: 24,000
Literacy Rate: 93.6%
Largest Religion: Christianity (94%)
Official Language/s: Spanish (68 ethnic languages plus english in parts)

Translation Progress:
Living Languages: 83
No Scripture: 20
Scripture Portions: 17
New Testaments: 44
Full Bibles: 2

Comoros
(Officially the Union of the Comoros)
Island off the coast of Mozambique
President: Azali Assoumani
Population: 758,000
People Groups: 12
Unreached People Groups: 8
Unreached Population: 754,000
Literacy Rate: 75.5%
Largest Religion: Islam (98.5%)
Official Language/s: Comorian, Arabic & French

Translation Progress:
Living Languages: 6
No Scripture: 1
Scripture Portions: 2
New Testaments: 0
Full Bibles: 3

Congo Republic
(Officially the Republic of the Congo)
Central Africa
President: Denis Sassou Nguesso
Population: 4,510,000
People Groups: 73
Unreached People Groups: 1
Unreached Population: 9,000
Literacy Rate: 83.8%
Largest Religion: Christianity (93.1%)
Official Language/s: French

Translation Progress:
Living Languages: 65
No Scripture: 28
Scripture Portions: 16
New Testaments: 10
Full Bibles: 11

Cook Islands
South Pacific
Prime Minister: Henry Puna
Population: 21,000
People Groups: 7
Unreached People Groups: 0
Unreached Population: 0
Literacy Rate: 95%
Largest Religion: Christianity (97.7%)
Official Language/s: English & Cook Island Maori

Translation Progress:
Living Languages:11
No Scripture: 4
Scripture portions: 0
New Testaments: 0
Full Bibles: 7

Costa Rica
(Officially the Republic of Costa Rica)
Central America
President: Luis Guillermo Solís
Population: 4, 838,000
People Groups: 21
Unreached People Groups: 1
Unreached Population: 2,500
Literacy Rate: 96.3%
Largest Religion: Christianity (95.6%)
Official Language: Spanish

Translation Progress:
Living Languages: 13
No Scripture: 3
Scripture portions:
New Testaments: 4
Full Bibles: 6

Croatia
(Officially the Republic of Croatia)
Europe
President: Kolinda Kitarović
Prime Minister: Andrej Plenković
Population: 4,200,000
People Groups: 23
Unreached People Groups: 2
Unreached Population: 30,000
Literacy Rate: 99.2%
Largest Religion: Christianity (92.6%)
Official Language/s: Croatian
Translation Progress:
Living Languages: 23
No Scripture: 3
Scripture portions: 2
New Testaments: 1
Full Bibles: 17

Cuba
(Officially the Republic of Cuba)
Caribbean
President: Miguel Díaz-Canel
Population: 21,000
People Groups: 7
Unreached People Groups: 0
Unreached Population: 0
Literacy Rate: 99.8%
Largest Religion: Christianity (97.7%)
Official Language/s: Spanish

Translation progress:
Living Languages: 4
No Scripture: 1
Scripture portions: 1
New Testaments: 0
Full Bibles: 2
Curacao
Caribbean
Monarch: Willem-Alexander
Prime Minister: Eugene Rhuggenaath
Population: 147,000
People Groups: 12
Unreached People Groups: 2
Unreached Population: 700
Literacy Rate: Not Available
Largest Religion: Christianity (85.8%)
Official Language/s: Dutch, Papiamentu & English
Translation progress: No information available

Cyprus
(Officially the Republic of Cyprus)
Eastern Mediterranean Sea
President: Nicos Anastasiades
Population: 1,094,000
People Groups: 29
Unreached People Groups: 5
Unreached Population: 220,000
Literacy Rate: 98.7%
Largest Religion: Christianity (72%)
Official Language/s: Greek and Turkish

Translation progress:
Living Languages: 6
No Scripture: 1
Scripture portions: 1
New Testaments: 0
Full Bibles: 4

Czech Republic
Central Europe
President: Miloš Zeman
Prime Minister: Andrej Babiš
Population: 10,439,000
People Groups: 39
Unreached People Groups: 6
Unreached Population: 23,000
Literacy Rate: 99%
Largest Religion: Non-Religious (69.5%)
Official Language/s: Czech

Translation progress:
Living Languages: 26
No Scripture: 2
Scripture portions: 2
New Testaments: 2
Full Bibles: 20

Democratic Republic of the Congo
Central Africa
President: Félix Tshisekedi
Prime Minister: Vacant
Population: 69,757,000
People Groups: 237
Unreached People Groups: 3
Unreached Population: 211,000
Literacy Rate: 66.8%
Largest Religion: Christianity (92.2%)
Official Language/s: French

Translation progress:
Living Languages: 211
No Scripture: 115
Scripture portions: 42
New Testaments: 19
Full Bibles: 35

Denmark
(Kingdom of Denmark)
Northern Europe
Monarch: Margrethe II
Prime Minister: Lars Løkke Rasmussen
Population: 5,527,000
People Groups: 82
Unreached People Groups: 23
Unreached Population: 214,000
Literacy Rate: 99%
Largest Religion: Christianity (83.3%)
Official Language/s: Danish

Translation progress:
Living Languages: 23
No Scripture: 1
Scripture portions: 1
New Testaments: 0
Full Bibles: 21

Djibouti
(Officially the Republic of Djibouti)
Horn of Africa
President: Ismaïl Omar Guelleh
Prime Minister: Abdoulkader Kamil Mohamed
Population: 858,000
People Groups: 10
Unreached People Groups: 8
Unreached Population: 840,000
Literacy Rate: 70%
Largest Religion: Islam (97.3%)
Official Language/s: French & Arabic

Translation progress:
Living Languages: 10
No Scripture: 2
Scripture portions: 0
New Testaments: 0
Full Bibles: 8

Dominica
(Commonwealth of Dominica)
Caribbean
President: Charles Savarin
Prime Minister: Roosevelt Skerrit
Population: 71,000
People Groups: 8
Unreached People Groups: 1
Unreached Population: 900
Literacy Rate: 94%
Largest Religion: Christianity (92.1%)
Official Language/s: English

Translation progress:
Living Languages: 5
No Scripture: 1
Scripture portions: 0
New Testaments: 1
Full Bibles: 3

Dominican Republic
Caribbean
President: Danilo Medina
Population: 10,609,000
People Groups: 16
Unreached People Groups: 1
Unreached Population: 2100
Literacy Rate: 90.1%
Largest Religion: Christianity (93.8%)
Official Language/s: Spanish

Translation progress:
Living Languages: 8
No Scripture: 1
Scripture portions: 1
New Testaments: 1
Full Bibles: 5

East Timor
(Officially the Democratic Republic of Timor-Leste)
Southeast Asia
President: Francisco Guterres
Prime Minister: Taur Matan Ruak
Population: 1,157,000
People Groups: 22
Unreached People Groups: 0
Unreached Population: 0
Literacy Rate: 58.3%
Largest Religion: Christianity (91%)
Official Language/s: Tetum & Portuguese

Translation progress:
Living Languages: 19
No Scripture: 13
Scripture portions: 2
New Testaments: 3
Full Bibles: 1

Ecuador
(Officially the Republic of Ecuador)
South America
President: Lenín Moreno
Population: 16,020,000
People Groups: 31
Unreached People Groups: 1
Unreached Population: 600
Literacy Rate: 91.6%
Largest Religion: Christianity (93.9%)
Official Language/s: Spanish

Translation progress:
Living Languages: 25
No Scripture: 5
Scripture portions: 2
New Testaments: 12
Full Bibles: 7

Egypt
(Officially the Arab Republic of Egypt)
North Africa
President: Abdel Fattah el-Sisi
Prime Minister: Sherif Ismail
Population: 83,845,000
People Groups: 39
Unreached People Groups: 23
Unreached Population: 11,558,000
Literacy Rate: 73.9%
Largest Religion: Islam (86.3%)
Official Language/s: Arabic

Translation progress:
Living Languages: 19
No Scripture: 5
Scripture portions: 6
New Testaments: 3
Full Bibles: 5

El Salvador
(Officially the Republic of El Salvador)
Central America
Prime Minister: Salvador Sánchez Cerén
Population: 6,540,000
People Groups: 11
Unreached People Groups: 1
Unreached Population: 600
Literacy Rate: 84.5%
Largest Religion: Christianity (94.5%)
Official Language/s: Spanish

Translation progress:
Living Languages: 6
No Scripture: 1
Scripture portions: 1
New Testaments: 1
Full Bibles: 3

Equatorial Guinea
(Officially the Republic of Equatorial Guinea)
Central Africa
President: Teodoro Obiang Nguema Mbasogo
Prime Minister: Francisco Pascual Obama Asue
Population: 752,000
People Groups: 19
Unreached People Groups: 2
Unreached Population: 16,000
Literacy Rate: 94.2%
Largest Religion: Christianity (89.1%)
Official Language/s: Spanish (National), French, Portuguese

Translation progress:
Living Languages: 17
No Scripture: 3
Scripture portions: 4
New Testaments: 4
Full Bibles: 6

Eritrea
(Officially the State of Eritrea)
Horn of Africa
President: Isaias Afwerki
Population: 6,497,000
People Groups: 18
Unreached People Groups: 10
Unreached Population: 2,680,000
Literacy Rate: 80%
Largest Religion: Islam (47.4%)
Official Language/s: Tigrinya, Arabic, English

Translation progress:
Living Languages: 19
No Scripture: 5
Scripture portions: 2
New Testaments: 2
Full Bibles: 10

Estonia
(Officially the Republic of Estonia)
Northern Europe
President: Kersti Kaljulaid
Prime Minister: Jüri Ratas
Population: 1,235,000
People Groups: 17
Unreached People Groups: 3
Unreached Population: 4,500
Literacy Rate: 99.8%
Largest Religion: Non-Religeous (51%)
Official Language/s: Estonian

Translation progress:
Living Languages: 19
No Scripture: 2
Scripture portions: 0
New Testaments: 4
Full Bibles: 13

Ethiopia
(Officially the Federal Democratic Republic of Ethiopia)
Horn of Africa
President: Sahle-Work Zewde
Prime Minister: Abiy Ahmed
Population: 108,716,000
People Groups: 124
Unreached People Groups: 35
Unreached Population: 31,040,000
Literacy Rate: 39%
Largest Religion: Christianity (59%)
Official Language/s: Amharic

Translation progress:
Living Languages: 87
No Scripture: 45
Scripture portions: 13
New Testaments: 19
Full Bibles: 10

Falkland Islands
(British overseas territory)
South Atlantic Ocean
Monarch: Elizabeth II
Governor: Nigel Phillips
Population: 2,900
People Groups: 2
Unreached People Groups: 0
Unreached Population: 0
Literacy Rate: Not Available
Largest Religion: Christianity (64.1%)
Official Language/s: English

Translation progress:
Information Not Available

Faroe Islands
Danish Territory
Monarch: Queen Margrethe II
Prime Minister: Aksel V. Johannesen
Population: 50,000
People Groups: 3
Unreached People Groups: 0
Unreached Population: 0
Literacy Rate: Not Available
Largest Religion: Christianity (90.9%)
Official Language/s: Faroese and Danish

Translation progress:
Information not Available

Fiji
(officially the Republic of Fiji)
South Pacific
President: George Konrote
Prime Minister: Frank Bainimarama
Population: 917,000
People Groups: 33
Unreached People Groups: 1
Unreached Population: 4,700
Literacy Rate: 93.7%
Largest Religion: Christianity (63.5%)
Official Language/s: English, Fijian, Fijian Hindi
Translation progress:
Living Languages: 21
No Scripture: 6
Scripture portions: 2
New Testaments: 0
Full Bibles: 13

Finland
(Officially the Republic of Finland)
Northern Europe
President: Sauli Niinistö
Prime Minister: Juha Sipilä
Population: 5,315,000
People Groups: 35
Unreached People Groups: 9
Unreached Population: 51,000
Literacy Rate: 100%
Largest Religion: Christianity (81.8%)
Official Language/s: Finnish and Swedish

Translation progress:
Living Languages: 23
No Scripture: 1
Scripture portions: 5
New Testaments: 3
Full Bibles: 14
France
(Officially the French Republic)
Western Europe
President: Emmanuel Macron
Prime Minister: Édouard Philippe
Population: 64,028,000
People Groups: 108
Unreached People Groups: 38
Unreached Population: 6,178,000
Literacy Rate: 99%
Largest Religion: Christiany (90.1%)
Official Language/s: French

Translation progress:
Living Languages: 63
No Scripture: 8
Scripture portions: 19
New Testaments: 14
Full Bibles: 22

French Polynesia
(overseas collectivity of the French Republic)
South Pacific
President: Emmanuel Macron
President of FP: Édouard Fritch
Population: 263,000
People Groups: 15
Unreached People Groups: 0
Unreached Population: 0
Literacy Rate: 98%
Largest Religion: Christianity (83.6%)
Official Language/s: French

Translation progress:
Information not available
French Guiana
South America
President of Regional Counsel: Rodolphe Alexandre
Population: 254,000
People Groups: 23
Unreached People Groups: 1
Unreached Population: 3,900
Literacy Rate: Information not available
Largest Religion: Christianity (81%)
Official Language/s: French

Translation progress:
Living Languages: 16
No Scripture: 2
Scripture portions: 3
New Testaments: 7
Full Bibles: 4
Gabon
(Officially the Gabonese Republic)
Central Africa
President: Ali Bongo Ondimba
Prime Minister: Julien Nkoghe Bekale
Population: 1,741,000
People Groups: 49
Unreached People Groups: 5
Unreached Population: 36,000
Literacy Rate: 88.4%
Largest Religion: Christianity (80.7%)
Official Language/s: French

Translation progress:
Living Languages: 40
No Scripture: 28
Scripture portions: 3
New Testaments: 3
Full Bibles: 6

Gambia
(Officially the Republic of Gambia)
West Africa
President: Adama Barrow
Population: 1,928,000
People Groups: 31
Unreached People Groups: 17
Unreached Population: 1,665,000
Literacy Rate: 50%
Largest Religion: Islam (90%)
Official Language/s: English

Translation progress:
Living Languages: 23
No Scripture: 1
Scripture portions: 6
New Testaments: 10
Full Bibles: 6

Gaza / West Bank
Middle East / Mediterranean Coast
President: Mahmoud Abbas
Prime Minister: Rami Hamdallah
Population: 4,621,000
People Groups: 20
Unreached People Groups: 8
Unreached Population: 4,550,000
Literacy Rate: 96.4%
Largest Religion: Islam (87.4%)
Official Language/s: Arabic, South Levantine (spoken)

Translation progress:
Living Languages: 6
No Scripture: 2
Scripture portions: 1
New Testaments: 0
Full Bibles: 3
Georgia
Eurasia
President: Salome Zurabishvili
Prime Minister: Mamuka Bakhtadze
Population: 4,398,000
People Groups: 38
Unreached People Groups: 14
Unreached Population: 340,000
Literacy Rate: 99.8%
Largest Religion: Christianity (80.1%)
Official Language/s: Georgian

Translation progress:
Living Languages: 28
No Scripture: 10
Scripture portions: 3
New Testaments: 3
Full Bibles: 11

Germany
(Officially the Federal Republic of Germany)
Western-central Europe
President: Frank-Walter Steinmeier
Population: 81,499,000
People Groups: 89
Unreached People Groups: 25
Unreached Population: 4,708,000
Literacy Rate: 99%
Largest Religion: Christianity (63.4%)
Official Language/s: German

Translation progress:
Living Languages: 70
No Scripture: 9
Scripture portions: 11
New Testaments: 12
Full Bibles: 38

Ghana
(Officially the Republic of Ghana)
West Africa
President: Nana Akufo-Addo
Population: 27,260,000
People Groups: 111
Unreached People Groups: 19
Unreached Population: 1,507,000
Literacy Rate: 76.6%
Largest Religion: Christianity 62.5%
Official Language/s: English

Translation progress:
Living Languages: 86
No Scripture: 27
Scripture portions: 7
New Testaments: 32
Full Bibles: 20

Gibraltar
(British Territory)
Mediterranean
Monarch: Elizabeth II
Governor: Ed Davis
Population: 29,000
People Groups: 6
Unreached People Groups: 3
Unreached Population: 2,600
Literacy Rate: >80%
Largest Religion: Christianity (80.1%)
Official Language/s: English

Translation progress:
Living Languages: 3
No Scripture: 0
Scripture portions: 0
New Testaments: 1
Full Bibles: 2

Greece
(Officially the Hellenic Republic)
Southeastern Europe
President: Prokopis Pavlopoulos
Prime Minister: Alexis Tsipras
Population: 10,977,000
People Groups: 47
Unreached People Groups: 10
Unreached Population: 254,000
Literacy Rate: 98.9%
Largest Religion: Christianity (88.5%)
Official Language/s: Greek

Translation progress:
Living Languages: 27
No Scripture: 7
Scripture portions: 1
New Testaments: 3
Full Bibles: 15

Greenland
(Kingdom of Denmark)
Monarch: Margrethe II
Premier: Kim Kielsen
Population: 58,000
People Groups: 4
Unreached People Groups: 0
Unreached Population: 0
Literacy Rate: 100%
Largest Religion: Christianity (95.3%)
Official Language/s: Inuktitut, Greenlandic

Translation progress:
Living Languages: 3
No Scripture: 0
Scripture portions: 1
New Testaments: 0
Full Bibles: 2

Grenada
Caribbean
Monarch: Elizabeth II
Prime Minister: Keith Mitchell
Population: 108,000
People Groups: 6
Unreached People Groups: 0
Unreached Population: 0
Literacy Rate: 96%
Largest Religion: Christianity (92.4%)
Official Language/s: English

Translation progress:
Living Languages: 4
No Scripture: 1
Scripture portions: 0
New Testaments: 1
Full Bibles: 2

Guadeloupe
(Overseas region of France)
Caribbean
Res President: Ary Chalus
Population: 471,000
People Groups: 8
Unreached People Groups: 0
Unreached Population: 0
Literacy Rate: 90%
Largest Religion: Christianity (95.2)
Official Language/s: French

Translation progress:
Living Languages: 4
No Scripture: 1
Scripture portions: 1
New Testaments: 0
Full Bibles: 2

Guam
(US Territory)
western pacific
President: Donald Trump
Governor: Lou Leon Guerrero
Population: 168,000
People Groups: 12
Unreached People Groups: 1
Unreached Population: 2,300
Literacy Rate: 99%
Largest Religion: Christianity (93.4%)
Official Language/s: English, Chamorro

Translation progress:
Living Languages: 9
No Scripture: 1
Scripture portions: 0
New Testaments: 2
Full Bibles: 6

Guatemala
(Officially the Republic of Guatemala)
Central America
President: Jimmy Morales
Population: 16,477,000
People Groups: 59
Unreached People Groups: 1
Unreached Population: 900
Literacy Rate: 83.4%
Largest Religion: Christianity (96%)
Official Language/s: Spanish

Translation progress:
Living Languages: 25
No Scripture: 3
Scripture portions: 3
New Testaments: 11
Full Bibles: 8

Guinea
(Officially the Republic of Guinea)
West Africa
president: Alpha Condé
Prime Minister: Ibrahima Kassory Fofana
Population: 12,418,000
People Groups: 48
Unreached People Groups: 29
Unreached Population: 10, 728,000
Literacy Rate: 41%
Largest Religion: Islam (87.8%)
Official Language/s: French

Translation progress:
Living Languages: 38
No Scripture: 21
Scripture portions: 2
New Testaments: 9
Full Bibles: 6

Guinea-Bissau
(Officially the Republic of Guinea-Bissau)
West Africa
President: José Mário Vaz
Prime Minister: Aristides Gomes
Population: 1,775,000
People Groups: 35
Unreached People Groups: 20
Unreached Population: 900,000
Literacy Rate: 59.9%
Largest Religion: Islam (52.2%)
Official Language/s: Portuguese

Translation progress:
Living Languages: 20
No Scripture: 7
Scripture portions: 6
New Testaments: 10
Full Bibles: 4

Guyana
(Officially the Cooperative Republic of Guyana)
South America
President: David Granger
Prime MInister: Moses Nagamootoo
Population: 844,000
People Groups: 22
Unreached People Groups: 2
Unreached Population: 4,800
Literacy Rate: 91.8%
Largest Religion: Christianity (51.4%)
Official Language/s: English

Translation progress:
Living Languages: 19
No Scripture: 4
Scripture portions: 2
New Testaments: 8
Full Bibles: 5

Haiti
(Officially the Republic of Haiti)
Caribbean
President: Jovenel Moïse
Prime Minister: Jean-Henry Céant
Population: 10,846,000
People Groups: 6
Unreached People Groups: 0
Unreached Population: 0
Literacy Rate: 52.9%
Largest Religion: Christianity (94.8%)
Official Language/s: French, Haitian Creole

Translation progress:
Living Languages: 3
No Scripture: 0
Scripture portions: 0
New Testaments: 0
Full Bibles: 3

Honduras
(Officially the Republic of Honduras)
Central America
President: Juan Orlando Hernández
Population: 8,455,000
People Groups: 22
Unreached People Groups: 1
Unreached Population: 1,700
Literacy Rate: 88.5%
Largest Religion: Christianity (95.8)
Official Language/s: Spanish

Translation progress:
Living Languages: 12
No Scripture: 2
Scripture portions: 0
New Testaments: 2
Full Bibles: 8

Hong Kong
(Officially "Hong Kong special administrative region of the peoples republic of China")
East Asia
Chief Executive: Carrie Lam
Population: 7,228,000
People Groups: 13
Unreached People Groups: 5
Unreached Population: 149,000
Literacy Rate: 93.5%
Largest Religion: Ethnic (60.1%)
Official Language/s: Chinese, Mandarin

Translation progress:
Not Available
Hungary
Central Europe
President: János Áder
Prime Minister: Viktor Orbán
Population: 9,669,000
People Groups: 25
Unreached People Groups: 4
Unreached Population: 75,000
Literacy Rate: 99%
Largest Religion: Christianity (86.8%)
Official Language/s: Hungarian

Translation progress:
Living Languages: 18
No Scripture: 1
Scripture portions: 1
New Testaments: 1
Full Bibles: 15

Iceland
North Atlantic
President: Guðni Th. Jóhannesson
Prime Minister: Katrín Jakobsdóttir
Population: 325,000
People Groups: 12
Unreached People Groups: 2
Unreached Population: 1,200
Literacy Rate: 99%
Largest Religion: Christianity (90.1%)
Official Language/s: Icelandic

Translation progress:
Living Languages: 3
No Scripture: 1
Scripture portions: 0
New Testaments: 0
Full Bibles: 2

India
(Officially the Republic of India)
South Asia
President: Ram Nath Kovind
Prime Minister: Narendra Modi
Population: 1,282,175,000
People Groups: 2,157
Unreached People Groups: 1,948
Unreached Population: 1,217,408,000
Literacy Rate: 74.4%
Largest Religion: Hinduism (80.9)
Official Language/s: Hindi, English

Translation progress:
Living Languages: 447
No Scripture: 237
Scripture portions: 51
New Testaments: 80
Full Bibles: 79

Indonesia
(Officially the Republic of Indonesia)
Southeast Asia
President: Joko Widodo
Population: 255,075,000
People Groups: 778
Unreached People Groups: 220
Unreached Population: 155,689,000
Literacy Rate: 92.8%
Largest Religion: Islam (80 %)
Official Language/s: Indonesian

Translation progress:
Living Languages: 701
No Scripture: 520
Scripture portions: 68
New Testaments: 80
Full Bibles: 33

Iran
(Officially the Islamic Republic of Iran)
Southwest Asia
Supreme Leader: Ali Khamenei
Population: 79,204,00
People Groups: 95
Unreached People Groups: 86
Unreached Population: 78,894,000
Literacy Rate: 86.8%
Largest Religion: Islam (98.7%)
Official Language/s: Persian, Iranian

Translation progress:
Living Languages: 79
No Scripture: 59
Scripture portions: 4
New Testaments: 6
Full Bibles: 10

Iraq
(Officially the Republic of Iraq)
Western Asia
President: Fuad Masum
Prime Minister: Haider al-Abadi
Population: 35,468,000
People Groups: 36
Unreached People Groups: 26
Unreached Population: 34,750,000
Literacy Rate: 80.2%
Largest Religion: Islam (95.4%)
Official Language/s: Arabic

Translation progress:
Living Languages: 26
No Scripture: 12
Scripture portions: 2
New Testaments: 6
Full Bibles: 6

Ireland
North Atlantic
President: Michael D. Higgins
Population: 4,614,000
People Groups: 44
Unreached People Groups: 5
Unreached Population: 44,000
Literacy Rate: 99%
Largest Religion: Christianity 91.2%
Official Language/s: English

Translation progress:
Living Languages: 7
No Scripture: 2
Scripture portions: 0
New Testaments: 1
Full Bibles: 4

Isle of Man
(British Crown Dependency)
Irish Sea
Lord of Mann: QEII
Chief Minister: Howard Quayle
Population: 82,000
People Groups: 4
Unreached People Groups: 0
Unreached Population: 0
Literacy Rate: N/A
Largest Religion: Christianity (65.1%)
Official Language/s: English

Translation progress:
Living Languages: 2
No Scripture: 0
Scripture portions: 0
New Testaments: 0
Full Bibles: 2

Israel
(Officially the State of Israel)
Western Asia
President: Reuven Rivlin
Prime Minister: Benjamin Netanyahu
Population: 7,950,000
People Groups: 50
Unreached People Groups: 41
Unreached Population: 7,870,000
Literacy Rate: 97.8%
Largest Religion: Judaism (77%)
Official Language/s: Hebrew

Translation progress:
Living Languages: 47
No Scripture: 17
Scripture portions: 5
New Testaments: 3
Full Bibles: 21

Italy
(Officially the Italian Republic)
Europe
President: Sergio Mattarella
Prime Minister: Giuseppe Conte
Population: 59,740,000
People Groups: 69
Unreached People Groups: 17
Unreached Population: 1,892,000
Literacy Rate: 99%
Largest Religion: Christianity (81.6%)
Official Language/s: Italian

Translation progress:
Living Languages: 44
No Scripture: 9
Scripture portions: 15
New Testaments: 5
Full Bibles: 14

Jamaica
Caribbean
Monarch: Elizabeth II
Prime Minister: Andrew Holness
Population: 2,897,000
People Groups: 9
Unreached People Groups: 0
Unreached Population: 0
Literacy Rate: 88.7%
Largest Religion: Christianity (81.3%)
Official Language/s: English

Translation progress:
Living Languages: 8
No Scripture: 2
Scripture portions: 1
New Testaments: 1
Full Bibles: 4

Japan
(State of Japan)
East Asia
Emperor: Akihito
Prime Minister: Shinzō Abe
Population: 125,520,000
People Groups: 36
Unreached People Groups: 23
Unreached Population: 122,789,000
Literacy Rate: 99%
Largest Religion: Shinto (51.8%)
Official Language/s: Japanese

Translation progress:
Living Languages: 19
No Scripture: 13
Scripture portions: 1
New Testaments: 1
Full Bibles: 4

Jersey
(Officially the Bailiwick of Jersey)
Europe
Monarch: Elizabeth II
Lieutenant Governor: Stephen Dalton
Population: 99,500
People Groups: N/A
Unreached People Groups: N/A
Unreached Population: N/A
Literacy Rate: N/A
Largest Religion: Church of England
Official Language/s: English, French

Translation progress:
Not Available

Jordan
(officially the Hashemite Kingdom of Jordan)
Middle East
Monarch: Abdullah II
Prime Minister: Omar Razzaz
Population: 7,322,000
People Groups: 22
Unreached People Groups: 14
Unreached Population: 6,911,000
Literacy Rate: 93.4%
Largest Religion: Islam (96.5%)
Official Language/s: Arabic

Translation progress:
Living Languages: 16
No Scripture: 6
Scripture portions: 2
New Testaments: 3
Full Bibles: 5

Kazakhstan
(Officially the Republic of Kazakhstan)
Central Asia
President: Kassym-Jomart Tokayev
Prime Minister: Askar Mamin
Population: 16,739,000
People Groups: 66
Unreached People Groups: 31
Unreached Population: 11,404,000
Literacy Rate: 99.5%
Largest Religion: Islam (50.1%)
Official Language/s: Kazakh, Russian

Translation progress:
Living Languages: 44
No Scripture: 2
Scripture portions: 6
New Testaments: 14
Full Bibles: 22

Kenya
(Officially the Republic of Kenya)
East Africa
President: Uhuru Kenyatta
Population: 46,850,000
People Groups: 110
Unreached People Groups: 31
Unreached Population: 5,360,000
Literacy Rate: 87.4%
Largest Religion: Christianity (76.7%)
Official Language/s: English, Swahili

Translation progress:
Living Languages: 72
No Scripture: 29
Scripture portions: 5
New Testaments: 14
Full Bibles: 24

Kiribati
(Officially the Republic of Kiribati)
Central Pacific
President: Taneti Mamau
Population: 104,000
People Groups: 5
Unreached People Groups: 0
Unreached Population: 0
Literacy Rate: 92%
Largest Religion: Christianity (98.4%)
Official Language/s: English, Gilbertese

Translation progress:
Living Languages: 3
No Scripture: 0
Scripture portions: 0
New Testaments: 0
Full Bibles: 3

Kosovo
(Officially the Republic of Kosovo)
Western Europe
President: Hashim Thaçi
Prime Minister: Ramush Haradinaj
Population: 1,835,000
People Groups: 11
Unreached People Groups: 7
Unreached Population: 1,710,000
Literacy Rate: 91.9%
Largest Religion: Islam (87.4%)
Official Language/s: Albanian, Gheg
Translation progress:
Grouped with Serbia

Kuwait
(Officially the State of Kuwait)
Middle East
Emir: Sabah Ahmad al-Sabah
Prime Minister: Jaber Mubarak al-Sabah
Population: 3,214,000
People Groups: 30
Unreached People Groups: 17
Unreached Population: 2,598,000
Literacy Rate: 94%
Largest Religion: Islam (86.2%)
Official Language/s: Standard Arabic

Translation progress:
Living Languages: 7
No Scripture: 1
Scripture portions: 3
New Testaments: 1
Full Bibles: 2

Kyrgyzstan
(Officially the Kyrgyz Republic)
Central Asia
President: Sooronbay Jeenbekov
Prime Minister: Muhammetkaliy Abulgaziyev
Population: 5,763,000
People Groups: 41
Unreached People Groups: 26
Unreached Population: 5,239,000
Literacy Rate: 98.7%
Largest Religion: Islam (97.2%)
Official Language/s: Kyrgyz & Russian

Translation progress:
Living Languages: 33
No Scripture: 0
Scripture portions: 5
New Testaments: 8
Full Bibles: 20

Laos
(Officially the Lao Peoples Democratic Republic)
Southeast Asia
President: Bounnhang Vorachith
Prime Minister: Thongloun Sisoulith
Population: 7,192,000
People Groups: 135
Unreached People Groups: 113
Unreached Population: 5,860,000
Literacy Rate: 79.9%
Largest Religion: Buddhism (59.6%)
Official Language/s: Lao

Translation progress:
Living Languages: 91
No Scripture: 63
Scripture portions: 11
New Testaments: 6
Full Bibles: 11

Latvia
(Officially the Republic of Latvia)
Northern Europe
President: Raimonds Vējonis
Prime Minister: Krišjānis Kariņš
Population: 1,991,000
People Groups: 21
Unreached People Groups: 4
Unreached Population: 9,800
Literacy Rate: 99.9%
Largest Religion: Christianity (59.7%)
Official Language/s: Latvian

Translation progress:
Living Languages: 14
No Scripture: 2
Scripture portions: 0
New Testaments: 4
Full Bibles: 8

Lebanon
(Officially the Lebanese Republic)
Western Asia
President: Michel Aoun
Prime Minister: Saad Hariri
Population: 4,491,000
People Groups: 25
Unreached People Groups: 7
Unreached Population: 601,000
Literacy Rate: 93.9%
Largest Religion: Islam (57.2%)
Official Language/s: Arabic

Translation progress:
Living Languages: 9
No Scripture: 0
Scripture portions: 1
New Testaments: 2
Full Bibles: 6

Lesotho
(Officially the Kingdom of Lesotho)
South Africa
King: Letsie III
Prime Minister: Tom Thabane
Population: 2,131,000
People Groups: 11
Unreached People Groups: 0
Unreached Population: 0
Literacy Rate: 89.6%
Largest Religion: Christianity (89.9%)
Official Language/s: Sotho & English

Translation progress:
Living Languages: 6
No Scripture: 0
Scripture portions: 0
New Testaments: 0
Full Bibles: 6

Liberia
(Officially the Republic of Liberia)
West Africa
President: George Weah
Population: 4,498,000
People Groups: 40
Unreached People Groups: 5
Unreached Population: 534,000
Literacy Rate: 60.8%
Largest Religion: Ethnic (45.3%)
Official Language/s: English

Translation progress:
Living Languages: 31
No Scripture: 12
Scripture portions: 2
New Testaments: 13
Full Bibles: 4

Libya
(Officially the State of Libya)
North Africa
Chairman: Fayez al-Sarraj
Population: 6,621,000
People Groups: 43
Unreached People Groups: 30
Unreached Population: 5,970,000
Literacy Rate: 94.2%
Largest Religion: Islam (96.1%)
Official Language/s: Arabic

Translation progress:
Living Languages: 32
No Scripture: 11
Scripture portions: 4
New Testaments: 3
Full Bibles: 13

Liechtenstein
(Officially the Principality of Liechtenstein)
Central Europe
Prince: Hans-Adam II
Prime Minister: Adrian Hasler
Population: 36,000
People Groups: 8
Unreached People Groups: 1
Unreached Population: 1,000
Literacy Rate: 100%
Largest Religion: Christianity (78.2%)
Official Language/s: German

Translation progress:
Living Languages: 5
No Scripture: 2
Scripture portions: 0
New Testaments: 1
Full Bibles: 2

Lithuania
(Officially the Republic of Lithuania)
Northern Europe
President: Dalia Grybauskaitė
Prime Minister: Saulius Skvernelis
Population: 2,968,000
People Groups: 20
Unreached People Groups: 6
Unreached Population: 8,500
Literacy Rate: 99.8%
Largest Religion: Christianity (84.7%)
Official Language/s: Lithuanian

Translation progress:
Living Languages: 14
No Scripture: 1
Scripture portions: 0
New Testaments: 3
Full Bibles: 9

Luxembourg
(Officially the Grand Duchy of Luxembourg)
Western Europe
Monarch: Henri
Prime Minister: Xavier Bettel
Population: 486,000
People Groups: 20
Unreached People Groups: 3
Unreached Population: 2,400
Literacy Rate: 100%
Largest Religion: Christianity (80.3%)
Official Language/s: Luxembourgeois

Translation progress:
Living Languages: 6
No Scripture: 0
Scripture portions: 2
New Testaments: 0
Full Bibles: 4

Macao
China
Cheif Executive: Fernando Chui Sai On
Population: 555,000
People Groups: 12
Unreached People Groups: 4
Unreached Population: 502,000
Literacy Rate: 91.3%
Largest Religion: Ethnic (61.2%)
Official Language/s: Chinese

Translation progress:
Living Languages:
No Scripture:
Scripture portions:
New Testaments:
Full Bibles:

Macedonia
(Officially the Republic of Macedonia)
Southeast Europe
President: Gjorge Ivanov
Prime Minister: Zoran Zaev
Population: 2,108,000
People Groups: 22
Unreached People Groups: 9
Unreached Population: 639,000
Literacy Rate: 97.3%
Largest Religion: Christianity (67.3%)
Official Language/s: Macedonian

Translation progress:
Living Languages: 11
No Scripture: 2
Scripture portions: 1
New Testaments: 3
Full Bibles: 5

Madagascar
(Officially the Republic of Madagascar)
Southeast Africa
President: Hery Rajaonarimampianina
Prime Minister: Olivier Solonandrasana
Population: 24,285,000
People Groups: 40
Unreached People Groups: 10
Unreached Population: 211,000
Literacy Rate: 64.7%
Largest Religion: Christianity (48.9%)
Official Language/s: Malagasy

Translation progress:
Living Languages: 20
No Scripture: 5
Scripture portions: 10
New Testaments: 2
Full Bibles: 3

Malawi
(Officially the Republic of Malawi)
Southeast Africa
President: Peter Mutharika
Population: 12,273,000
People Groups: 26
Unreached People Groups: 4
Unreached Population: 2,035,000
Literacy Rate: 74,8%
Largest Religion: Christianity (73.7%)
Official Language/s: English

Translation progress:
Living Languages: 23
No Scripture: 3
Scripture portions: 3
New Testaments: 2
Full Bibles: 15

Malaysia
Southeast Asia
Monarch: Abdullah al-Haj
Prime Minister: Mahathir Mohamad
Population: 30,219,000
People Groups: 185
Unreached People Groups: 84
Unreached Population: 15,716,000
Literacy Rate: 93.1%
Largest Religion: Islam (55.8%)
Official Language/s: Malay

Translation progress:
Living Languages: 145
No Scripture: 91
Scripture portions: 20
New Testaments: 11
Full Bibles: 23

Maldives
(Officially the Republic of Maldives)
Indian Ocean
President: Ibrahim Mohamed Solih
Population: 352,000
People Groups: 6
Unreached People Groups: 4
Unreached Population: 351,000
Literacy Rate: 99%
Largest Religion: Islam (98.7%)
Official Language/s: Maldivian

Translation progress:
Living Languages: 2
No Scripture: 0
Scripture portions: 1
New Testaments: 0
Full Bibles: 1

Mali
(Officially Republic of Mali)
West Africa
President: Ibrahim Boubacar Keïta
Prime Minister: Boubou Cisse
Population: 16,432,000
People Groups: 73
Unreached People Groups: 46
Unreached Population: 15,042,000
Literacy Rate: 27.7%
Largest Religion: Islam (87.6%)
Official Language/s: French
Translation progress:
Living Languages: 70
No Scripture: 35
Scripture portions: 13
New Testaments: 12
Full Bibles: 10

Malta
(Officially the Republic of Malta)
Mediterranean
President: George Vella
Prime Minister: Joseph Muscat
Population: 415,000
People Groups: 8
Unreached People Groups: 2
Unreached Population: 800
Literacy Rate: 92.8%
Largest Religion: Christianity (96.4%)
Official Language/s: Maltese

Translation progress:
Living Languages: 5
No Scripture: 0
Scripture portions: 1
New Testaments: 0
Full Bibles: 4

Marshall Islands
(Officially the Republic of the Marshall Islands)
Micronesia
President: Hilda Heine
Population: 59,000
People Groups: 6
Unreached People Groups: 1
Unreached Population: 400
Literacy Rate: 93.7%
Largest Religion: Christianity (95.2%)
Official Language/s: English

Translation progress:
Living Languages: 2
No Scripture: 0
Scripture portions: 0
New Testaments: 0
Full Bibles: 2

Mauritania
(Officially the Islamic Republic of Mauritania)
West Africa
President: Mohamed Ould Abdel Aziz
Prime Minister: Mohamed Salem Ould Béchir
Population: 4,111,000
People Groups: 19
Unreached People Groups: 15
Unreached Population: 4,097,000
Literacy Rate: 52.1%
Largest Religion: Islam (99.5%)
Official Language/s: Arabic

Translation progress:
Living Languages: 9
No Scripture: 2
Scripture portions:1
New Testaments: 2
Full Bibles: 4

Mauritius
(Officially the Republic of Mauritius)
Indian Ocean (off coast of Madagascar)
President: Barlen Vyapoory
Prime Minister: Pravind Jugnauth
Population: 1,247,000
People Groups: 18
Unreached People Groups: 6
Unreached Population: 115,000
Literacy Rate: 89.8%
Largest Religion: Hinduism 49.9%
Official Language/s: English

Translation progress:
Living Languages: 14
No Scripture: 1
Scripture portions: 0
New Testaments: 2
Full Bibles: 11

Mayotte
(Officially Départment de Mayotte)
Between Africa and Madagascar
President of Regional Council: Soibahadine Ibrahim Ramadani
Population: 231,000
People Groups: 8
Unreached People Groups: 5
Unreached Population: 225,000
Literacy Rate: N/A
Largest Religion: Islam (97.5%)
Official Language/s: French

Translation progress:
Living Languages: 9
No Scripture: 2
Scripture portions: 0
New Testaments: 2
Full Bibles: 5

Mexico
Officially the United Mexican States
Central America
President: Andrés Manuel López Obrador
Population: 126,026,000
People Groups: 329
Unreached People Groups: 2
Unreached Population: 90,000
Literacy Rate: 95.1%
Largest Religion: Christianity (94.8%)
Official Language/s: Spanish

Translation progress:
Living Languages: 286
No Scripture: 91
Scripture portions: 52
New Testaments: 122
Full Bibles: 21

Micronesia
Officially the Federated States of Micronesia
Pacific Ocean
President: Peter Christian
Population: 114,000
People Groups: 24
Unreached People Groups: 1
Unreached Population: 900
Literacy Rate: 89%
Largest Religion: Christianity (95.6%)
Official Language/s: English

Translation progress:
Living Languages: 19
No Scripture: 9
Scripture portions: 0
New Testaments: 5
Full Bibles: 5

Moldova
Officially the Republic of Moldova
Eastern Europe
President: Igor Dodon
Prime Minister: Pavel Filip
Population: 5,526,000
People Groups: 26
Unreached People Groups: 7
Unreached Population: 14,000
Literacy Rate: 98.5%
Largest Religion: Christianity (75.5%)
Official Language/s: Romanian

Translation progress:
Living Languages: 14
No Scripture: 3
Scripture portions: 0
New Testaments: 4
Full Bibles: 7

Monaco
(Officially the Principality of Monaco)
Western Europe
Prince: Albert II
Population: 35,000
People Groups: 14
Unreached People Groups: 1
Unreached Population: 600
Literacy Rate: 99%
Largest Religion: Christianity (82.6%)
Official Language/s: French

Translation progress:
Living Languages: 4
No Scripture: 0
Scripture portions: 1
New Testaments: 0
Full Bibles: 3

Mongolia
East-central Asia
President: Khaltmaagiin Battulga
Prime Minister: Ukhnaagiin Khürelsükh
Population: 2,890,000
People Groups: 29
Unreached People Groups: 23
Unreached Population: 2,823,000
Literacy Rate: 97.4%
Largest Religion: Buddhism (37.4%)
Official Language/s: Mongolian, Halh

Translation progress:
Living Languages: 14
No Scripture: 2
Scripture portions: 2
New Testaments: 1
Full Bibles: 9

Montenegro
Southeast Europe
President: Milo Đukanović
Prime Minister: Duško Marković
Population: 565,000
People Groups: 15
Unreached People Groups: 3
Unreached Population: 55,000
Literacy Rate: 98.4%
Largest Religion: Christianity (73.9%)
Official Language/s: Serbian

Translation progress:
Living Languages: 7
No Scripture: 0
Scripture portions: 0
New Testaments: 2
Full Bibles: 5

Montserrat
Caribbean
Monarch: Elizabeth II
Governor: Andrew Pearce
Premier: Donaldson Romeo
Population: 4,900
People Groups: 2
Unreached People Groups: 0
Unreached Population: 0
Literacy Rate: 97%
Largest Religion: Christianity (94.9%)
Official Language/s: English

Translation progress:
Living Languages: 2
No Scripture: 1
Scripture portions: 0
New Testaments: 0
Full Bibles: 1

Morocco
(Officially the Kingdom of Morocco)
North Africa
King: Mohammed VI
Prime Minister: Saadeddine Othmani
Population: 33,717,000
People Groups: 31
Unreached People Groups: 27
Unreached Population: 33,705,000
Literacy Rate: 72%
Largest Religion: Islam (99.6%)
Official Language/s: Arabic

Translation progress:
Living Languages: 20
No Scripture: 8
Scripture portions: 1
New Testaments: 3
Full Bibles: 8

Mozambique
(Officially the Republic of Mozambique)
Southeast Africa
President: Filipe Nyusi
Prime Minister: Carlos Agostinho do Rosário
Population: 27,106,000
People Groups: 61
Unreached People Groups: 8
Unreached Population: 1,462,000
Literacy Rate: 58.8%
Largest Religion: Christianity (45.8%)
Official Language/s: Portuguese

Translation progress:
Living Languages: 53
No Scripture: 15
Scripture portions: 7
New Testaments: 11
Full Bibles: 20

Myanmar
(officially the Republic of the Union of Myanmar)
Southeast Asia
President: Win Myint
Population: 54,362,000
People Groups: 151
Unreached People Groups: 48
Unreached Population: 45,564,000
Literacy Rate: 93.1%
Largest Religion: Buddhism (75.2%)
Official Language/s: Burmese

Translation progress:
Living Languages: 115
No Scripture: 50
Scripture portions: 16
New Testaments: 17
Full Bibles: 32

Namibia
(Officially the Republic of Namibia)
South-west Africa
President: Hage Geingob
Prime Minister: Saara Kuugongelwa-Amadhila
Population: 2,375,000
People Groups: 34
Unreached People Groups: 0
Unreached Population: 0
Literacy Rate: 88.8%
Largest Religion: Christianity (87.6%)
Official Language/s: English

Translation progress:
Living Languages: 35
No Scripture: 10
Scripture portions: 7
New Testaments: 6
Full Bibles: 12

Nauru
(Officially the Republic of Nauru)
Central Pacific
President: Baron Waqa
Population: 11,000
People Groups: 7
Unreached People Groups: 0
Unreached Population: 0
Literacy Rate: N/A
Largest Religion: Christianity (85.6%)
Official Language/s: English

Translation progress:
Living Languages: 9
No Scripture: 1
Scripture portions: 0
New Testaments: 0
Full Bibles: 8

Nepal
(officially the Federal Democratic Republic of Nepal)
South Asia
President: Bidhya Devi Bhandari
Prime Minister: K.P. Sharma Oli
Population: 29,411,000
People Groups: 250
Unreached People Groups: 239
Unreached Population: 29,142,000
Literacy Rate: 66%
Largest Religion: Hinduism (82.5%)
Official Language/s: Nepali
Translation progress:
Living Languages: 123
No Scripture: 74
Scripture portions: 11
New Testaments: 23
Full Bibles: 15

Netherlands
(Kingdom of the Netherlands)
Western Europe
Monarch: Willem-Alexander
Prime Minister; Mark Rutte
Population: 16,536,000
People Groups: 101
Unreached People Groups: 21
Unreached Population: 871,000
Literacy Rate: 99%
Largest Religion: Non-religious (47.1%)
Official Language/s: Dutch

Translation progress:
Living Languages: 41
No Scripture: 6
Scripture portions: 9
New Testaments: 10
Full Bibles: 16

New Caledonia
Pacific Ocean
Territory of France
President of State: Emmanuel Macron
Population: 254,000
People Groups: 44
Unreached People Groups: 0
Unreached Population: 0
Literacy Rate: 96.2%
Largest Religion: Christianity (78.5%)
Official Language/s: French

Translation progress:
Living Languages: 39
No Scripture: 25
Scripture portions: 4
New Testaments: 2
Full Bibles: 8

New Zealand
South Pacific
Monarch: Elizabeth II
Prime Minister: Jacinda Ardern
Population: 4,805,000
People Groups: 88
Unreached People Groups: 25
Unreached Population: 278,000
Literacy Rate: 99%
Largest Religion: None (55%)
Official Language/s: English

Translation progress:
Living Languages: 25
No Scripture: 4
Scripture portions: 1
New Testaments: 0
Full Bibles: 20

Nicaragua
(Officially the Republic of Nicaragua)
Central America
President: Daniel Ortega
Population: 6,405,000
People Groups: 18
Unreached People Groups: 0
Unreached Population: 0
Literacy Rate: 82.8%
Largest Religion: Christianity (98%)
Official Language/s: Spanish

Translation progress:
Living Languages: 8
No Scripture: 3
Scripture portions: 1
New Testaments: 0
Full Bibles: 4

Niger
(Officially the Republic of Niger)
West Africa
President: Mahamadou Issoufou
Prime Minister: Brigi Rafini
Population: 19,095,000
People Groups: 37
Unreached People Groups: 29
Unreached Population: 18,753,000
Literacy Rate: 28.7%
Largest Religion: Islam (94.3%)
Official Language/s: French

Translation progress:
Living Languages: 21
No Scripture: 8
Scripture portions: 6
New Testaments: 3
Full Bibles: 4

Nigeria
(Officially the Federal Republic of Nigeria)
West Africa
President: Muhammadu Buhari
Population: 181,785,000
People Groups: 537
Unreached People Groups: 97
Unreached Population: 60,541,000
Literacy Rate: 78.6%
Largest Religion: Christianity (50.5%)
Official Language/s: English

Translation progress:
Living Languages: 520
No Scripture: 353
Scripture portions: 68
New Testaments: 69
Full Bibles: 30

Niue
Pacific Ocean
Monarch: Elizabeth II
Premier: Toke Talagi
Population: 1,900
People Groups: 2
Unreached People Groups: 0
Unreached Population: 0
Literacy Rate: 95%
Largest Religion: Christianity (95.9%)
Official Language/s: English, Niuean

Translation progress:
Living Languages: 3
No Scripture: 0
Scripture portions: 0
New Testaments: 0
Full Bibles: 3

Norfolk Island
Pacific Ocean
(Part of Australia)
Administrator: Eric Hutchinson
Population: 2,100
People Groups: 3
Unreached People Groups: 0
Unreached Population: 0
Literacy Rate: 100%
Largest Religion: Christianity (72.3%)
Official Language/s: English

Translation progress:
Living Languages: 2
No Scripture: 1
Scripture portions: 0
New Testaments: 0
Full Bibles: 1

Northern Mariana Islands
(Officially the Commonwealth of the Northern Mariana Islands)
Pacific Ocean
President: Donald Trump
Governor: Ralph Torres
Population: 53,000
People Groups: 11
Unreached People Groups: 1
Unreached Population: 900
Literacy Rate: 97%
Largest Religion: Christianity (74.9%)
Official Language/s: English

Translation progress:
Living Languages: 6
No Scripture: 2
Scripture portions: 0
New Testaments: 1
Full Bibles: 3
North Korea
(Officially the Democratic Peoples Republic of Korea)
East Asia
Supreme Leader: Kim Jong-un
Population: 24,951,000
People Groups: 5
Unreached People Groups: 2
Unreached Population: 24,767,000
Literacy Rate: 100%
Largest Religion: Non-Religious (69.1%)
Official Language/s: Korean

Translation progress:
Living Languages: 1
No Scripture: 0
Scripture portions: 0
New Testaments: 0
Full Bibles: 1

Norway
(officially the Kingdom of Norway)
North Europe
Monarch: Harald V
Prime Minister: Erna Solberg
Population: 4,944,000
People Groups: 54
Unreached People Groups: 12
Unreached Population: 188,000
Literacy Rate: 100%
Largest Religion: Christianity (89%)
Official Language/s: Norwegian

Translation progress:
Living Languages: 19
No Scripture: 3
Scripture portions: 2
New Testaments: 2
Full Bibles: 12

Oman
(Officially the Sultanate of Oman)
Arabian Peninsula
Sultan: Qaboos bin Said al Said
Population: 3,071,000
People Groups: 34
Unreached People Groups: 26
Unreached Population: 2,872,000
Literacy Rate: 81.4%
Largest Religion: Islam (89.4%)
Official Language/s: Arabic

Translation progress:
Living Languages: 19
No Scripture: 11
Scripture portions: 1
New Testaments: 1
Full Bibles: 6

Pakistan
(Officially the Islamic Republic of Pakistan)
South Asia
President: Arif Alvi
Prime Minister: Imran Khan
Population: 191,692,000
People Groups: 394
Unreached People Groups: 384
Unreached Population: 190,194,000
Literacy Rate: 61%
Largest Religion: Islam (98.9%)
Official Language/s: Urdu, English

Translation progress:
Living Languages: 77
No Scripture: 50
Scripture portions: 11
New Testaments: 8
Full Bibles: 8

Palau
(Officially the Republic of Palau)
West Pacific
President: Tommy Remengesau
Population: 21,000
People Groups: 6
Unreached People Groups: 0
Unreached Population: 0
Literacy Rate: 92%
Largest Religion: Christianity (95.5%)
Official Language/s: English, Palauan

Translation progress:
Living Languages: 5
No Scripture: 2
Scripture portions: 0
New Testaments: 1
Full Bibles: 2

Palestine
(officially the State of Palestine)
Middle East
President: Mahmoud Abbas
Prime Minister: Mohammad Shtayyeh
Population: 4,621,000
People Groups: 20
Unreached People Groups: 8
Unreached Population: 4,550,000
Literacy Rate: 96.5%
Largest Religion: Islam (87.4)
Official Language/s: Arabic

Translation progress:
Living Languages: 6
No Scripture: 2
Scripture portions: 1
New Testaments: 0
Full Bibles: 3

Panama
(officially the republic of Panama)
Central America
President: Juan Carlos Varela
Population: 3,950,000
People Groups: 29
Unreached People Groups: 2
Unreached Population: 12,000
Literacy Rate: 95%
Largest Religion: Christianity (89.4%)
Official Language/s: Spanish

Translation progress:
Living Languages: 19
No Scripture: 2
Scripture portions: 1
New Testaments: 7
Full Bibles: 9

Papua New Guinea
(officially the Independent State of Papua New Guinea)
West Pacific / Southeast Asia
Monarch: Elizabeth II
Prime Minister: James Marape
Population: 7,611,000
People Groups: 887
Unreached People Groups: 1
Unreached Population: 1,000
Literacy Rate: 64,2%
Largest Religion: Christianity (95.9%)
Official Language/s: Various

Translation progress:
Living Languages: 838
No Scripture: 466
Scripture portions: 124
New Testaments: 233
Full Bibles: 15

Paraguay
(Officially the Republic of Paraguay)
South America
President: Mario Abdo Benítez
Population: 7,079,000
People Groups: 42
Unreached People Groups: 2
Unreached Population: 17,000
Literacy Rate: 93.9%
Largest Religion: Christianity (94.8%)
Official Language/s: Spanish

Translation progress:
Living Languages: 30
No Scripture: 6
Scripture portions: 4
New Testaments: 5
Full Bibles: 15

Peru
(Officially the Republic of Peru)
South America
President: Martín Vizcarra
Prime Minister: Salvador del Solar
Population: 31,515,000
People Groups: 103
Unreached People Groups: 8
Unreached Population: 155,000
Literacy Rate: 94.5%
Largest Religion: Christianity (94.6)
Official Language/s: Spanish

Translation progress:
Living Languages: 93
No Scripture: 25
Scripture portions: 13
New Testaments: 48
Full Bibles: 6

Philippines
(Officially the Republic of the Philippines)
Southeast Asia
President: Rodrigo Duterte
Population: 102,300,000
People Groups: 199
Unreached People Groups: 31
Unreached Population: 5,078,000
Literacy Rate: 96.3%
Largest Religion: Christianity (91%)
Official Language/s: Filipino, English

Translation progress:
Living Languages: 193
No Scripture: 67
Scripture portions: 18
New Testaments: 78
Full Bibles: 30

Pitcairn
(also known as Pitcairn Islands)
South Pacific
Monarch: Elizabeth II
Governor: Laura Clarke
Population: 50
People Groups: 1
Unreached People Groups: 0
Unreached Population: 0
Literacy Rate: NA
Largest Religion: Christianity (SDA)
Official Language/s: English, Pitcairnese

Translation progress:
Living Languages: 2
No Scripture: 1
Scripture portions: 0
New Testaments: 0
Full Bibles: 1

Poland
(officially the republic of Poland)
Central Europe
President: Andrzej Duda
Prime Minister: Mateusz Morawiecki
Population: 37,925,000
People Groups: 30
Unreached People Groups: 5
Unreached Population: 12,000
Literacy Rate: 99.8%
Largest Religion: Christianity (89.6%)
Official Language/s: Polish

Translation progress:
Living Languages: 26
No Scripture: 4
Scripture portions: 1
New Testaments: 4
Full Bibles: 17

Portugal
(officially the Portuguese Republic)
West Europe
President: Marcelo Rebelo de Sousa
Prime Minister: António Costa
Population: 10,421,000
People Groups: 39
Unreached People Groups: 5
Unreached Population: 90,000
Literacy Rate: 95,7%
Largest Religion: Christianity (93.5)
Official Language/s: Portuguese
Translation progress:
Living Languages: 13
No Scripture: 3
Scripture portions: 3
New Testaments: 2
Full Bibles: 5

Puerto Rico
(Officially the Commonwealth of Puerto Rico)
Caribbean
President: Donald Trump
Governor: Ricardo Rosselló
Population: 3,751,000
People Groups: 13
Unreached People Groups: 1
Unreached Population: 1,500
Literacy Rate: 93.3%
Largest Religion: Christianity (94.6%)
Official Language/s: Spanish

Translation progress:
Living Languages: 11
No Scripture: 1
Scripture portions: 1
New Testaments: 0
Full Bibles: 9

Qatar
(officially the State of Qatar)
Middle East
Emir: Tamim bin Hamad
Prime Minister:Abdullah bin Nasser
Population: 1,819,000
People Groups: 24
Unreached People Groups: 14
Unreached Population: 1,587,000
Literacy Rate: 97.3%
Largest Religion: Islam (87.4%)
Official Language/s: Arabic

Translation progress:
Living Languages: 14
No Scripture: 1
Scripture portions: 3
New Testaments: 2
Full Bibles: 8

Réunion
(Region of France)
Indian Ocean
President: Didier Robert
Population: 887,000
People Groups: 19
Unreached People Groups: 7
Unreached Population: 58,000
Literacy Rate: NA
Largest Religion: Christianity (84.5%)
Official Language/s: French, Creole

Translation progress:
Living Languages: 8
No Scripture: 2
Scripture portions: 2
New Testaments: 1
Full Bibles: 3

Romania
Southeast Europe
President: Klaus Iohannis
Prime Minister: Viorica Dăncilă
Population: 21,419,000
People Groups: 30
Unreached People Groups: 5
Unreached Population: 64,000
Literacy Rate: 98.8%
Largest Religion: Christianity (93.1%)
Official Language/s: Romanian

Translation progress:
Living Languages: 29
No Scripture: 2
Scripture portions: 1
New Testaments: 7
Full Bibles: 19

Russia
(Officially the Russian Federation)
North Eurasia
President: Vladimir Putin
Prime Minister: Dmitry Medvedev
Population: 137,840,000
People Groups: 170
Unreached People Groups: 85
Unreached Population: 13,295,000
Literacy Rate: 99.7%
Largest Religion: Christianity (57.9%
Official Language/s: Russian

Translation progress:
Living Languages: 139
No Scripture: 44
Scripture portions: 30
New Testaments: 26
Full Bibles: 39

Rwanda
(Officially the Republic of Rwanda)
Central Africa
President: Paul Kagame
Prime Minister: Edouard Ngirente
Population: 12,493,000
People Groups: 12
Unreached People Groups: 3
Unreached Population: 22,000
Literacy Rate: 70.5%
Largest Religion: Christianity (88.9%)
Official Language/s: Kinyarwanda, English, French

Translation progress:
Living Languages: 5
No Scripture: 0
Scripture portions: 0
New Testaments: 0
Full Bibles: 5
Saint Helena
South Atlantic
Monarch: Elizabeth II
Governor: Philip Rushbrook
Population: 3,900
People Groups: 1
Unreached People Groups: 0
Unreached Population: 0
Literacy Rate: NA
Largest Religion: Christianity (95%)
Official Language/s: English

Translation progress: NA

Saint Kitts and Nevis
Caribbean
Monarch: Elizabeth II
Prime Minister: Timothy Harris
Population: 55,000
People Groups: 4
Unreached People Groups: 0
Unreached Population: 0
Literacy Rate: NA
Largest Religion: Christianity (92.5%)
Official Language/s: English

Translation progress:
Living Languages: 3
No Scripture: 1
Scripture portions: 0
New Testaments: 0
Full Bibles: 2

Saint Lucia
Caribbean
Monarch: Elizabeth II
Prime Minister: Allen Chastanet
Population: 182,000
People Groups: 5
Unreached People Groups: 0
Unreached Population: 0
Literacy Rate: NA
Largest Religion: Christianity (94.9%)
Official Language/s: English

Translation progress:
Living Languages: 4
No Scripture: 0
Scripture portions: 0
New Testaments: 1
Full Bibles: 3
Saint Martin
Caribbean
FRENCH/DUTCH TERRITORY
Population: 74,000
People Groups: 8
Unreached People Groups: 0
Unreached Population: 0
Literacy Rate: NA
Largest Religion: Christianity (85.3%)
Official Language/s: English

Translation progress:
NA

Saint Pierre and Miquelon
North Atlantic
President: Emmanuel Macron
Prefect: Thierry Devimeux
Population: 5,900
People Groups: 2
Unreached People Groups: 0
Unreached Population: 0
Literacy Rate: NA
Largest Religion: Christianity (96.5%)
Official Language/s: French

Translation progress:
NA

Saint Vincent and the Grenadines
Caribbean
Monarch: Elizabeth II
Prime Minister: Dr. Ralph Gonsalves
Population: 112,000
People Groups: 8
Unreached People Groups: 0
Unreached Population: 0
Literacy Rate: NA
Largest Religion: Christianity (88.8%)
Official Language/s: English

Translation progress:
Living Languages: 4
No Scripture: 1
Scripture portions: 0
New Testaments: 0
Full Bibles: 3

Samoa
(officially the Independent State of Samoa)
Pacific Ocean
O le Ao O le Malo: Va'aletoa Sualauvi II
Prime Minister: Tuilaepa Aiono Sailele Malielegaoi
Population: 206,000
People Groups: 5
Unreached People Groups: 0
Unreached Population: 0
Literacy Rate: 99%
Largest Religion: Christianity (96.2%)
Official Language/s: Samoan

Translation progress:
Living Languages: 2
No Scripture: 0
Scripture portions: 0
New Testaments: 0
Full Bibles: 2

San Marino
(Officially the Republic of San Marino)
Southern Europe
Captains Regent: Stefano Palmieri
Matteo Ciacci
Population: 31,000
People Groups: 1
Unreached People Groups: 0
Unreached Population: 0
Literacy Rate: NA
Largest Religion: Christianity (84.1%)
Official Language/s: Italian

Translation progress:
Living Languages: 2
No Scripture: 0
Scripture portions: 1
New Testaments: 0
Full Bibles: 1

São Tomé and Príncipe
(Officially the Democratic republic of Sao Tome and Principe)
Central Africa
President: Evaristo Carvalho
Prime Minister: Patrice Trovoada
Population: 204,000
People Groups: 6
Unreached People Groups: 0
Unreached Population: 0
Literacy Rate: 74.9%
Largest Religion: Christianity (85.7%)
Official Language/s: Portuguese

Translation progress:
Living Languages: 6
No Scripture: 3
Scripture portions: 0
New Testaments: 1
Full Bibles: 2

Saudi Arabia
(Officially the Kingdom of Saudi Arabia)
Arabian Peninsula
King: Salman
Crown Prince: Mohammad
Population: 29,727,000
People Groups: 41
Unreached People Groups: 27
Unreached Population: 27,094,000
Literacy Rate: 94.7%
Largest Religion: Islam (92.7%)
Official Language/s: Arabic

Translation progress:
Living Languages: 19
No Scripture: 5
Scripture portions: 1
New Testaments: 2
Full Bibles: 11
Senegal
(Officially the Republic of Senegal)
West Africa
President: Macky Sall
Prime Minister: Mohammed Dionne
Population: 15,092,000
People Groups: 56
Unreached People Groups: 26
Unreached Population: 12,243,000
Literacy Rate: 55.7%
Largest Religion: Islam (90.1%)
Official Language/s: French

Translation progress:
Living Languages: 36
No Scripture: 13
Scripture portions: 9
New Testaments: 14
Full Bibles: 10
Serbia
(Officially the Republic of Serbia)
Europe
President: Aleksandar Vučić
Prime Minister: Ana Brnabić
Population: 9,500,000
People Groups: 36
Unreached People Groups: 7
Unreached Population: 188,000
Literacy Rate: 98.1%
Largest Religion: Christianity (79%)
Official Language/s: Serbian

Translation progress:
Living Languages: 22
No Scripture: 2
Scripture portions: 2
New Testaments: 3
Full Bibles: 15

Seychelles Island
(Republic of Seychelles)
Indian Ocean
President: Danny Faure
Population: 93,000
People Groups: 5
Unreached People Groups: 0
Unreached Population: 0
Literacy Rate: 95.2%
Largest Religion: Christianity (96.2%)
Official Language/s: Seselwa, Creole, French

Translation progress:
Living Languages: 3
No Scripture: 0
Scripture portions: 0
New Testaments: 1
Full Bibles: 2

Sierra Leone
(Officially the Republic of Sierra Leone)
West Africa
President: Julius Maada Bio
Population: 6,305,000
People Groups: 30
Unreached People Groups: 14
Unreached Population: 1,327,000
Literacy Rate: 48.1%
Largest Religion: Islam (78%)
Official Language/s: English

Translation progress:
Living Languages: 26
No Scripture: 5
Scripture portions: 2
New Testaments: 8
Full Bibles: 11

Singapore
(Officially the Republic of Singapore)
Southeast Asia
President: Halimah Yacob
Prime Minister: Lee Hsien Loong
Population: 5,136,000
People Groups: 49
Unreached People Groups: 19
Unreached Population: 834,000
Literacy Rate: 96.8%
Largest Religion: Buddhism (42.8%)
Official Language/s: Chinese, Mandarin

Translation progress:
Living Languages: 31
No Scripture: 4
Scripture portions: 1
New Testaments: 2
Full Bibles: 24

Slovakia
(Officially the Slovak Republic)
Central Europe
President: Zuzana Čaputová
Prime Minister: Peter Pellegrini
Population: 5,355,000
People Groups: 20
Unreached People Groups: 1
Unreached Population: 2,600
Literacy Rate: 99.6%
Largest Religion: Christianity (92.8%)
Official Language/s: Slovak

Translation progress:
Living Languages: 15
No Scripture: 1
Scripture portions: 1
New Testaments: 2
Full Bibles: 11

Slovenia
(Officially the Republic of Slovenia)
South Central Europe
President: Borut Pahor
Prime Minister: Marjan Šarec
Population: 2,017,000
People Groups: 15
Unreached People Groups: 1
Unreached Population: 87,000
Literacy Rate: 99.7%
Largest Religion: Christianity (53.6%)
Official Language/s: Slovene
Translation progress:
Living Languages: 14
No Scripture: 1
Scripture portions: 1
New Testaments: 2
Full Bibles: 10

Solomon Islands
Oceania
Queen: Elizabeth II
Prime Minister: Manasseh Sogavare
Population: 591,000
People Groups: 71
Unreached People Groups: 0
Unreached Population: 0
Literacy Rate: NA
Largest Religion: Christianity (96.1%)
Official Language/s: English

Translation progress:
Living Languages: 71
No Scripture: 36
Scripture portions: 9
New Testaments: 20
Full Bibles: 6

Somalia
(Officially the Federal Republic of Somalia)
Horn of Africa
President: Mohamed Abdullahi Mohamed
Prime Minister: Hassan Ali Khayre
Population: 11,330,000
People Groups: 21
Unreached People Groups: 19
Unreached Population: 11,324,000
Literacy Rate: 38%
Largest Religion: Islam (99.5%)
Official Language/s: Somali

Translation progress:
Living Languages: 13
No Scripture: 7
Scripture portions: 1
New Testaments: 0
Full Bibles: 6

South Africa
(Republic of South Africa)
South Africa
President: Cyril Ramaphosa
Population: 52,887,000
People Groups: 61
Unreached People Groups: 7
Unreached Population: 873,000
Literacy Rate: 94.3%
Largest Religion: Christianity (77.5%)
Official Language/s: Several (11)

Translation progress:
Living Languages: 39
No Scripture: 8
Scripture portions: 3
New Testaments: 1
Full Bibles: 26

South Korea
(Officially Republic of Korea)
East Asia
President: Moon Jae-in
Prime Minister: Lee Nak-yeon
Population: 48,973,000
People Groups: 12
Unreached People Groups: 3
Unreached Population: 1,020,000
Literacy Rate: 98%
Largest Religion: None (30.5%)
Official Language/s: Korean

Translation progress:
Living Languages: 5
No Scripture: 2
Scripture portions: 0
New Testaments: 0
Full Bibles: 3

South Sudan
(Officially the Republic of South Sudan)
Northeast Africa
President: Salva Kiir Mayardit
Population: 11,205,000
People Groups: 74
Unreached People Groups: 4
Unreached Population: 504,000
Literacy Rate: 31.9%
Largest Religion: Christianity (58.1%)
Official Language/s: English

Translation progress:
Living Languages: 68
No Scripture: 33
Scripture portions: 10
New Testaments: 15
Full Bibles: 10

Spain
(Officially the Kingdom of Spain)
Southwest Europe
King: Felipe VI
Prime Minister: Pedro Sánchez
Population: 46,227,000
People Groups: 105
Unreached People Groups: 16
Unreached Population: 1,001,000
Literacy Rate: 98.1%
Largest Religion: Christianity (77.5%)
Official Language/s: Spanish

Translation progress:
Living Languages: 24
No Scripture: 5
Scripture portions: 7
New Testaments: 3
Full Bibles: 9

Sri Lanka
(Officially the Democratic Socialist Republic of Sri Lanka)
South Asia
President: Maithripala Sirisena
Prime MInister: Ranil Wickremesinghe
Population: 21,692,000
People Groups: 43
Unreached People Groups: 36
Unreached Population: 21,272,000
Literacy Rate: 92.6%
Largest Religion: Buddhism (52.1%)
Official Language/s: Sinhalese & Tamil

Translation progress:
Living Languages: 12
No Scripture: 3
Scripture portions: 0
New Testaments: 1
Full Bibles: 8

Sudan
(Officially the Republic of Sudan)
Northeast Africa
Chairman: Abdel Fattah al-Burhan
Population: 40,764,000
People Groups: 164
Unreached People Groups: 132
Unreached Population: 22,626,000
Literacy Rate: 75.9%
Largest Religion: Islam (90.1%)
Official Language/s: Arabic

Translation progress:
Living Languages: 73
No Scripture: 49
Scripture portions: 9
New Testaments: 10
Full Bibles: 5

Suriname
(Officially the Republic of Suriname)
South America
President: Dési Bouterse
Population: 546,000
People Groups: 24
Unreached People Groups: 2
Unreached Population: 29,000
Literacy Rate: 95.6%
Largest Religion: Christianity (48.4%)
Official Language/s: Dutch

Translation progress:
Living Languages: 23
No Scripture: 6
Scripture portions: 2
New Testaments: 8
Full Bibles: 7

Swaziland
(Officially the Kingdom of Swaziland)
South Africa
King: Mswati III
Prime Minister: Ambrose Dlamini
Population: 1,279,000
People Groups: 11
Unreached People Groups: 1
Unreached Population: 800
Literacy Rate: 87.5%
Largest Religion: Christianity (84.1%)
Official Language/s: Swati

Translation progress:
Living Languages: 7
No Scripture: 0
Scripture portions: 0
New Testaments: 0
Full Bibles: 7

Sweden
(Officially the Kingdom of Sweeden)
Northern Europe
King: Carl XVI Gustaf
Prime Ministeroo: Stefan Löfven
Population: 9,093,000
People Groups: 85
Unreached People Groups: 20
Unreached Population: 338,000
Literacy Rate: 99%
Largest Religion: Christianity (56%)
Official Language/s: Swedish

Translation progress:
Living Languages: 35
No Scripture: 2
Scripture portions: 4
New Testaments: 3
Full Bibles: 26

Switzerland
(Officially the Swiss Confederation)
West/Central Europe
Federal Council
Population: 7,804,000
People Groups: 39
Unreached People Groups: 7
Unreached Population: 196,000
Literacy Rate: 100%
Largest Religion: Christianity (76.3%)
Official Language/s: German

Translation progress:
Living Languages: 25
No Scripture: 6
Scripture portions: 3
New Testaments: 2
Full Bibles: 14

Syria
(Officially the Syrian Arab Republic)
Western Asia
President: Bashar al-Assad
Prime Minister: Imad Khamis
Population: 24,000,000
People Groups: 38
Unreached People Groups: 19
Unreached Population: 7,465,000
Literacy Rate: 86.4%
Largest Religion: Islam (90.1%)
Official Language/s: Arabic

Translation progress:
Living Languages: 22
No Scripture: 7
Scripture portions: 3
New Testaments: 6
Full Bibles: 6

Taiwan
(Officially the Republic of China)
East Asia
President: Tsai Ing-wen
Population: 23,202,000
People Groups: 34
Unreached People Groups: 10
Unreached Population: 17,756,000
Literacy Rate: 96.4%
Largest Religion: Ethnic (60.8%)
Official Language/s: Chinese

Translation progress:
Living Languages: 25
No Scripture: 7
Scripture portions: 1
New Testaments: 4
Full Bibles: 13

Tajikistan
(Officially the Republic of Tajikistan)
Central Asia
President: Emomali Rahmon
Prime Minister: Kokhir Rasulzoda
Population: 8,612,000
People Groups: 44
Unreached People Groups: 27
Unreached Population: 8,479,000
Literacy Rate: 99.8%
Largest Religion: Islam (95.5%)
Official Language/s: Tajiki

Translation progress:
Living Languages: 33
No Scripture: 5
Scripture portions: 9
New Testaments: 3
Full Bibles: 16

Tanzania
(Officially the United Republic of Tanzania)
East Africa
President: John Pombe Magufuli
Prime MInister: Kassim Majaliwa
Population: 52,250,000
People Groups: 158
Unreached People Groups: 29
Unreached Population: 10,155,000
Literacy Rate: 80.3%
Largest Religion: Christianity (45.6%)
Official Language/s: Swahili

Translation progress:
Living Languages: 126
No Scripture: 50
Scripture portions: 33
New Testaments: 25
Full Bibles: 18

Thailand
(Officially the Kingdom of Thailand)
Southeast Asia
Monarch: Maha Vajiralongkorn
Prime Minsiter: Prayut Chan-o-cha
Population: 67,301,000
People Groups: 114
Unreached People Groups: 82
Unreached Population: 66,334,000
Literacy Rate: 96.7%
Largest Religion: Buddhism (84.1%)
Official Language/s: Thai

Translation progress:
Living Languages: 86
No Scripture: 33
Scripture portions: 16
New Testaments: 10
Full Bibles: 27

Togo
(Officially the Togolese Republic)
West Africa
President: Faure Gnassingbé
Prime Minister: Komi Sélom Klassou
Population: 7,139,000
People Groups: 55
Unreached People Groups: 6
Unreached Population: 280,000
Literacy Rate: 66.5%
Largest Religion: Christianity (44.4%)
Official Language/s: French

Translation progress:
Living Languages: 46
No Scripture: 12
Scripture portions: 6
New Testaments: 14
Full Bibles: 14

Tokelau
South Pacific
Monarch: Elizabeth II
Head of Gov: Afega Gaualofa
Population: 1000
People Groups: 1
Unreached People Groups: 0
Unreached Population: 0
Literacy Rate: 99.8%
Largest Religion: Christianity (100%)
Official Language/s: English, Tokelaun

Translation progress:
Living Languages: 5
No Scripture: 0
Scripture portions: 1
New Testaments: 0
Full Bibles: 4

Tonga
(Officially the Kingdom of Tonga)
South Pacific
Monarch: Tupou VI
Prime Minister: ʻAkilisi Pohiva
Population: 113,000
People Groups: 5
Unreached People Groups: 0
Unreached Population: 0
Literacy Rate: 99.4%
Largest Religion: Christianity (95.9%)
Official Language/s: Tongan

Translation progress:
Living Languages: 5
No Scripture: 1
Scripture portions: 0
New Testaments: 0
Full Bibles: 4

Trinidad and Tobago
(Officially the Republic of Trinidad and Tobago)
South America
President: Paula-Mae Weekes
Prime Minsiter: Keith Rowley
Population: 1,351,000
People Groups: 15
Unreached People Groups: 1
Unreached Population: 700
Literacy Rate: 99%
Largest Religion: Christianity (66.1%)
Official Language/s: English

Translation progress:
Living Languages: 9
No Scripture: 3
Scripture portions: 1
New Testaments: 2
Full Bibles: 3

Tunisia
(Officially the Tunisian Republic)
North Africa
President: Beji Caid Essebsi
Prime Minister: Youssef Chahed
Population: 11,229,000
People Groups: 22
Unreached People Groups: 17
Unreached Population: 11,198,000
Literacy Rate: 81.8%
Largest Religion: Islam (99.2%)
Official Language/s: Arabic

Translation progress:
Living Languages: 10
No Scripture: 2
Scripture portions: 3
New Testaments: 0
Full Bibles: 5

Turkey
(Officially the Republic of Turkey)
Eurasia
President: Recep Tayyip Erdoğan
Population: 76,302,000
People Groups: 64
Unreached People Groups: 44
Unreached Population: 75,944,000
Literacy Rate: 95%
Largest Religion: Islam (96.5%)
Official Language/s: Turkish

Translation progress:
Living Languages: 49
No Scripture: 10
Scripture portions: 6
New Testaments: 15
Full Bibles: 18

Turkmenistan
Central Asia
President: Gurbanguly Berdimuhamedow
Population: 5,369,000
People Groups: 39
Unreached People Groups: 21
Unreached Population: 5,136,000
Literacy Rate: 99.7%
Largest Religion: Islam (94.9%)
Official Language/s: Turkmen

Translation progress:
Living Languages: 28
No Scripture: 0
Scripture portions: 7
New Testaments: 7
Full Bibles: 14

Turks and Caicos Island
Caribbean
Monarch: Elizabeth II
Governor: John Freeman
Population: 32,000
People Groups: 4
Unreached People Groups: 0
Unreached Population: 0
Literacy Rate: 99%
Largest Religion: Christianity (90.7%)
Official Language/s: English

Translation progress:
Living Languages: 3
No Scripture: 1
Scripture portions: 0
New Testaments: 0
Full Bibles: 2

Tuvalu
Pacific
Monarch: Elizabeth II
Prime Minister: Enele Sopoaga
Population: 9,900
People Groups: 2
Unreached People Groups: 0
Unreached Population: 0
Literacy Rate: 95%
Largest Religion: Christianity (98%)
Official Language/s: Tuvaluan

Translation progress:
Living Languages: 3
No Scripture: 0
Scripture portions: 0
New Testaments: 0
Full Bibles: 3

U.S. Virgin Islands
Caribbean
President: Donald Trump
Governor: Kenneth Mapp
Population: 109,000
People Groups: 8
Unreached People Groups: 1
Unreached Population: 500
Literacy Rate: 95%
Largest Religion: Christianity (93.8%)
Official Language/s: English

Translation progress:
Living Languages: 6
No Scripture: 1
Scripture portions: 0
New Testaments: 0
Full Bibles: 5

Uganda
(Officially the Republic of Uganda)
East Africa
President: Yoweri Museveni
Prime Minister: Ruhakana Rugunda
Population: 40,422,000
People Groups: 66
Unreached People Groups: 4
Unreached Population: 445,000
Literacy Rate: 73.9%
Largest Religion: Christianity (85.3%)
Official Language/s: English

Translation progress:
Living Languages: 43
No Scripture: 7
Scripture portions: 9
New Testaments: 9
Full Bibles: 18

Ukraine
East Europe
Population: 44,297,000
Presiden: Petro Poroshenko
Prime Minister: Volodymyr Groysman
People Groups: 76
Unreached People Groups: 26
Unreached Population: 487,000
Literacy Rate: 99.8%
Largest Religion: Christianity (72.9%)
Official Language/s: Ukranian

Translation progress:
Living Languages: 43
No Scripture: 3
Scripture portions: 5
New Testaments: 9
Full Bibles: 24

United Arab Emirates
Arabian Peninsula
President: Khalifa bin Zayed Al Nahyan
Prime MInister: Mohammed bin Rashid Al Maktoum
Population: 9,028,000
People Groups: 43
Unreached People Groups: 34
Unreached Population: 7,068,000
Literacy Rate: 93.8%
Largest Religion: Islam (74.3%)
Official Language/s: Arabic

Translation progress:
Living Languages: 34
No Scripture: 4
Scripture portions: 2
New Testaments: 3
Full Bibles: 25

United Kingdom
(Officially the United Kingdom of Great Britain & Northern Ireland)
West Europe
Queen: Elizabeth II
Prime Minister: Theresa May
Population: 62,625,000
People Groups: 106
Unreached People Groups: 32
Unreached Population: 4,758,000
Literacy Rate: 99%
Largest Religion: Christianity (57.1%)
Official Language/s: English

Translation progress:
Living Languages: 82
No Scripture: 7
Scripture portions: 5
New Testaments: 6
Full Bibles: 64

United States
(Officially the United States of America)
North America
President: Donald Trump
Population: 318,610,000
People Groups: 473
Unreached People Groups: 82
Unreached Population: 10,575,000
Literacy Rate: 95%
Largest Religion: Christianity (77.3%)
Official Language/s: English

Translation progress:
Living Languages: 375
No Scripture: 117
Scripture portions: 67
New Testaments: 57
Full Bibles: 134

Uruguay
(Officially the Eastern Republic of Uruguay)
South America
President: Tabaré Vázquez
Population: 3,428,000
People Groups: 33
Unreached People Groups: 1
Unreached Population: 17,000
Literacy Rate: 98.4%
Largest Religion: Christianity (66.6%)
Official Language/s: Spanish

Translation progress:
Living Languages: 13
No Scripture: 2
Scripture portions: 1
New Testaments: 0
Full Bibles: 10

Uzbekistan
(Officially the Republic of Uzbekistan)
Central Asia
President: Shavkat Mirziyoyev
Prime Minister: Abdulla Oripov
Population: 29,653,000
People Groups: 62
Unreached People Groups: 34
Unreached Population: 28,573,000
Literacy Rate: 99.6%
Largest Religion: Islam (82.8%)
Official Language/s: Uzbek

Translation progress:
Living Languages: 38
No Scripture: 5
Scripture portions: 6
New Testaments: 8
Full Bibles: 19

Vanuatu
(Officially the Republic of Vanuatu)
South Pacific
President: Baldwin Lonsdale
Prime Minister: Sato Kilman
Population: 263,000
People Groups: 110
Unreached People Groups: 0
Unreached Population: 0
Literacy Rate: 85.2%
Largest Religion: Christianity (91.7%)
Official Language/s: Bislama

Translation progress:
Living Languages: 115
No Scripture: 56
Scripture portions: 31
New Testaments: 17
Full Bibles: 11

Venezuela
(Officially the Bolivarian Republic of Venezuela)
South America
President: Nicolás Maduro
Population: 31.334.000
People Groups: 65
Unreached People Groups: 3
Unreached Population: 39,000
Literacy Rate: 95.4%
Largest Religion: Christianity (83.5%)
Official Language/s: Spanish

Translation progress:
Living Languages: 51
No Scripture: 16
Scripture portions: 9
New Testaments: 21
Full Bibles: 5

Vietnam
(Officially the Socialist Republic of Vietnam)
Southeast Asia
President: Trương Tấn Sang
Prime Minister: Nguyễn Tấn Dũng
Population: 93,787,000
People Groups: 117
Unreached People Groups: 68 (58.1%)
Unreached Population: 8,420,000 (9.0%)
Literacy Rate: 94.5%
Largest Religion: Buddhism (52.2%)
Official Language/s: Vietnamese

Translation progress:
Living Languages: 110
No Scripture: 71
Scripture portions: 17
New Testaments: 8
Full Bibles: 14

Western Sahara
West Africa
Non Self Governing
Population: 552,000
People Groups: 10
Unreached People Groups: 10 (100%)
Unreached Population: 552,000 (100%)
Literacy Rate: Not Available
Largest Religion: Islam (99.9%)
Official Language/s: Arabic

Translation progress:
Living Languages: 4
No Scripture: 1
Scripture portions: 0
New Testaments: 1
Full Bibles: 2

Yemen
(Officially the Republic of Yemen)
Persian Gulf
President: Abd Rabbuh Mansur Hadi
Prime Minister: Khaled Mahfoudh Bahah
Population: 26,220,000
People Groups: 28
Unreached People Groups: 19 (67.9%)
Unreached Population: 26,119,000 (99.6%)
Literacy Rate: 70.1%
Largest Religion: Islam 99.6%
Official Language/s: Arabic

Translation progress:
Living Languages: 14
No Scripture: 8
Scripture portions: 2
New Testaments: 1
Full Bibles: 3


Zambia
(Officially the Republic of Zambia)
Southern Africa
President: Edgar Chagwa Lungu
Population: 15,173,000
People Groups: 82
Unreached People Groups: 4
Unreached Population: 58,000
Literacy Rate: 63.4%
Largest Religion: Christianity (83.3%)
Official Language/s: English

Translation progress:
Living Languages: 54
No Scripture: 13
Scripture portions: 4
New Testaments: 9
Full Bibles: 28

Zimbabwe
(Officially the Republic of Zimbabwe)
Southern Africa
President: Emmerson Mnangagwa
Population: 14,236,000
People Groups: 43
Unreached People Groups: 2
Unreached Population: 22,000
Literacy Rate: 86.5%
Largest Religion: Christianity (75.9%)
Official Language/s: Multiple
Translation progress:
Living Languages: 22
No Scripture: 4
Scripture portions: 0
New Testaments: 5
Full Bibles: 13